Tuesday, November 14, 2017 / by Vanessa Saunders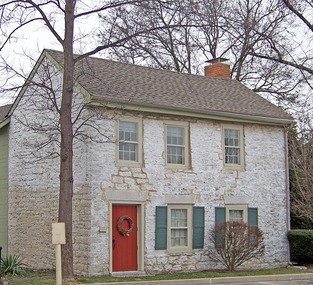 In this four-part series, we will look at some of the problems buyers may expect to find when they decide to buy an older home.
Oh the charm of that cute old stone home on the corner! There aren't too many of those left in the Hudson Valley. It's certainly true that they don't build them like that anymore. And for good reason. Older homes, those build fifty years ago and older, can have problems that are at the very least expensive to fix and possibly dangerous to their inhabitants. Buyers contemplating a move into an older home should at least be aware of the dangers of an un-upgraded property, and know how to spot potential problems.
#1. Electrical Systems
Today, construction code requires homes to be built with electrical breaker boxes, copper wire, grounded circuits and a host of safety features that weren't around or thought of fifty years ago. Breaker boxes shut down a circuit with a trip switch when a high load of electricity comes through the line. This is a good thing, because either a heavy pulse or steady, significantly high amount of energy can cause wires to overload, get hot and possibly start a fire. The breaker can be reset easily when the short or offending appliance is fixed.
Prior to the introduction of breakers, fuses were used to achieve the same result. If too much electricity, caused by a short circuit or high-demand came through the system, the fuse burns out first, before any other part of the circuit blows. In doing so, it stops the current. Today's modern appliances can cause surges that will easily burn out fuses. Many of these appliances have very low power consumption during idle times and when turned on the power draw can cause a surge that will burn out fuses very easily. When the cause is fixed, a new fuse can replace the blown one and life goes on.


If an older home has a fuse box, home buyers should have it checked by a professional electrician to see if it has the capacity to handle the electrical load today's modern appliances demand, such as microwave ovens, hair dryers and irons.
Many homes built prior to 1959 were not built with a ground terminal in their electrical system. A ground is a length of metal post driven into the earth (hence "ground") and connected to the electrical system. Should a short circuit occur, the ground diverts electricity to the earth, protecting the person from electrical shock who flipped the switch or turned on the device that caused the short.
Older homes were wired differently as well. When electricity was first introduced to residential usage in the 1880s to the 1930's, homes were built with "knob and tube" (or K&T) wiring. Copper wires were passed through walls and floors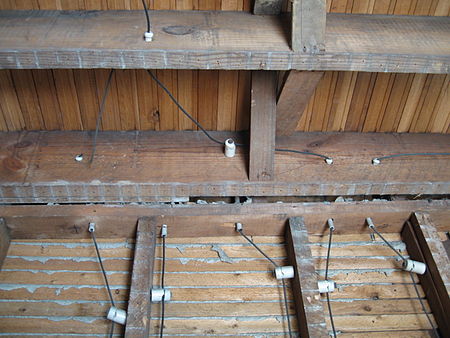 shrouded by a ceramic tube, and routed around corners on a ceramic insulating knob that was nailed into studs. Power requirements for homes built around that time were far lower than those built today. As a result, some systems may not be able to handle the demands of modern living. If a home still has some or all of its K&T wiring in place, it may well work just fine, but should still be replaced as time and budgets allow.
When copper became more expensive in the 1960's and '70s, builders began using aluminum wire. This solved the builder's problem but created a new problem for the homeowner. Aluminum is not as efficient a conductor of electricity as copper, and as such, can heat up to very high temperatures. Aluminum wiring has caused many house fires over the years. Some insurance companies refuse to write policies for homes with aluminum wiring. Buyers looking at homes built during the '60s and '70s should have their electrical system inspected by a licensed electrician. If aluminum is found, it needs to be replaced. It's an expensive fix, but still cheaper than risking a house fire and potentially life and limb.
Up Next: Cast Iron Plumbing
---