Monday, December 18, 2017 / by Vanessa Saunders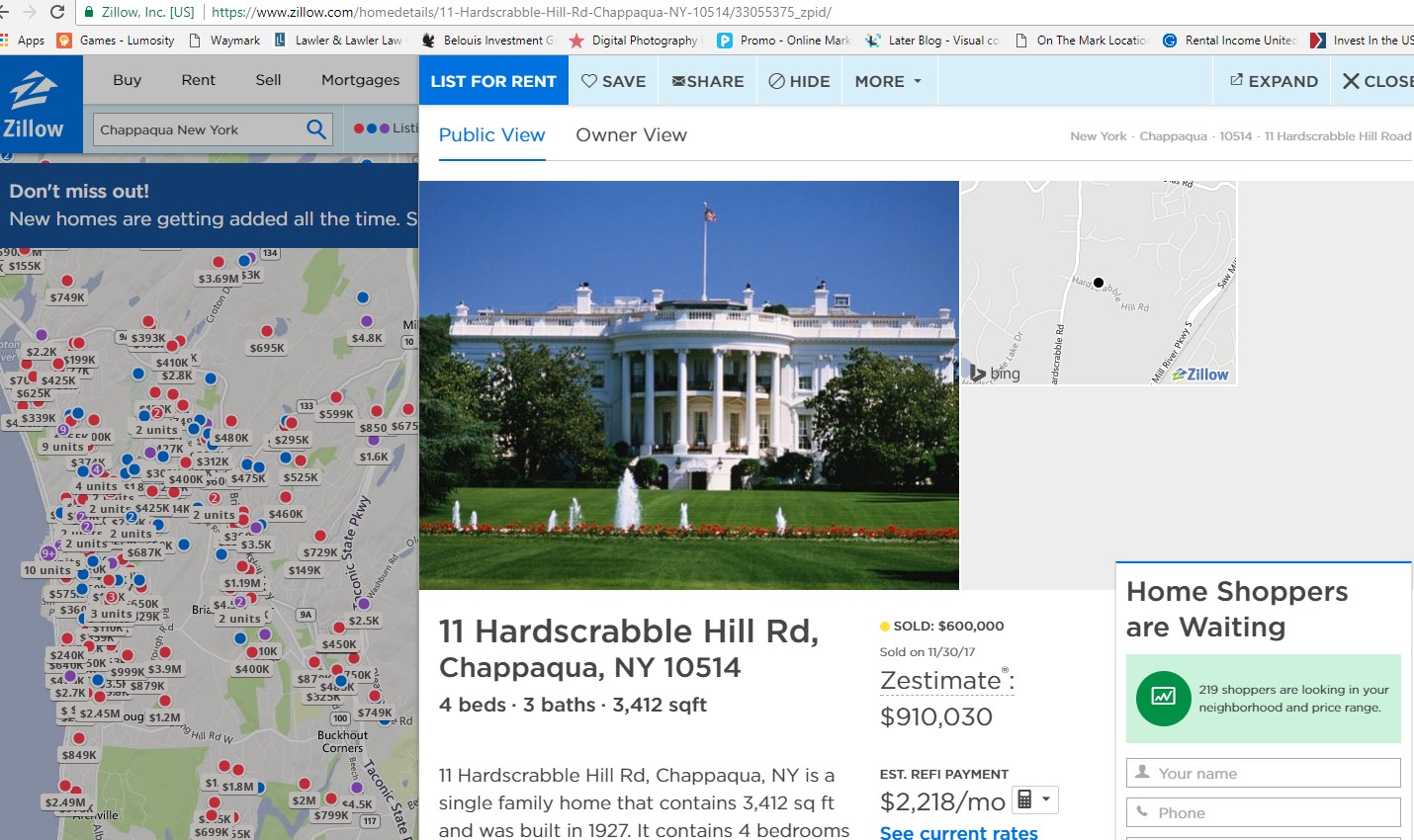 According to a recent posting on Zillow, Global Property Systems Real Estate (GPS) has sold the White House! The actual screen-shot (above) appeared on Zillow last week, declaring the property sold for $600,000. Global Property Systems Broker and CEO Vanessa Saunders said about the transaction, "We were quite surprised by this sale. I didn't even know the White House was a listing, although considering that the current occupant is in real estate, it makes as much sense as anything else these days."
The address shown, 11 Hardscrabble Hill Rd. in Chappaqua, NY is a GPS listing which also sold recently. When asked about this, Saunders said, "I don't know how Zillow confused the addresses. The properties are quite dissimilar. Their algorithms," Saunders pointed out, "often leave a lot to be desired."
Asked why the selling price for the Presidential Residence was much less than one might expect , Saunders speculated, saying "They probably wanted to be sure it appraised."
---