Hailed as the 'Silver September' and 'Golden October' period, this is a golden opportunity for developers and sellers – both local and international – to capitalise on and to present new properties to the lucrative Chinese market.
After all, for many Chinese, this much-anticipated period is not only a perfect time for travelling, but also an ideal time to property hunt at the same time – especially while abroad. Last year alone saw a 4 million Chinese travellers jetting overseas during this holiday period.
Moreover, with foreign property looking ever more attractive to Chinese buyers – as well as more travel routes out of China than ever before – it's not far-fetched to predict that many more Chinese tourists will be heading overseas in the coming weeks.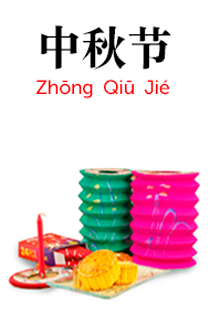 Here at GPS we are stocking up on mooncakes as a great way for our agents to build rapport and connect with the increasing number of Chinese tourists and property buyers, whom we expect will be out in force this year. On the days preceding the festival, it is common to give mooncake gifts as an expression of well wishes to friends, family and clients. Last year a whopping 2 Million Yen was spent on mooncakes, which are typically made in the Guangdon province of China.
GoldenWeek is a time when many Chinese travel overseas, and do some house hunting. The Mid-Autumn festival is a nationwide three day holiday which extends into a four-day long weekend this year. Many Chinese nationals are opting to combine it with China's National Day and turning it into a week long festival starting on October 1st. This Silver September and Golden October period is one of the busiest and most fruitful seasons to market to Chinese buyers, the payoff from small details like a mooncake gift could be huge, and we consider well worth a try. So we are off to China Town, in Manhattan to buy some. Let us know if you'd like to try some too!
"Zhong Qiu Jié Kuài Lè!" (?????) – which means 'Happy Mid-Autumn Festival' – and "Yuè Yuan Rén Tuán Yuán" (?????), which directly translates to "Round (full) moon, people come together and reunite."