Thursday, March 5, 2020 / by Vanessa Saunders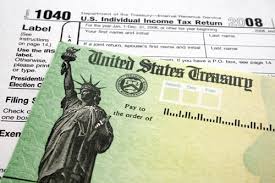 Do you have plans for that fat, juicy income tax refund you'll be getting in April? Maybe you'll be booking front row seats to Hamilton, or perhaps heading to 'Vegas and putting it all on red or black? Even better, You could buy a really nice pair of jeans. The Guinness Book of World Records cites Gucci's "Genius Jeans" as the most expensive pair of jeans in the world. They could yours!
But if you'd rather do something smart with your refund check, you might consider putting it in the bank to help fund the down payment on a home. For most Americans, that refund is enough to cover HALF your down payment. Here's how: The map below shows the average tax refund Americans received last year by state: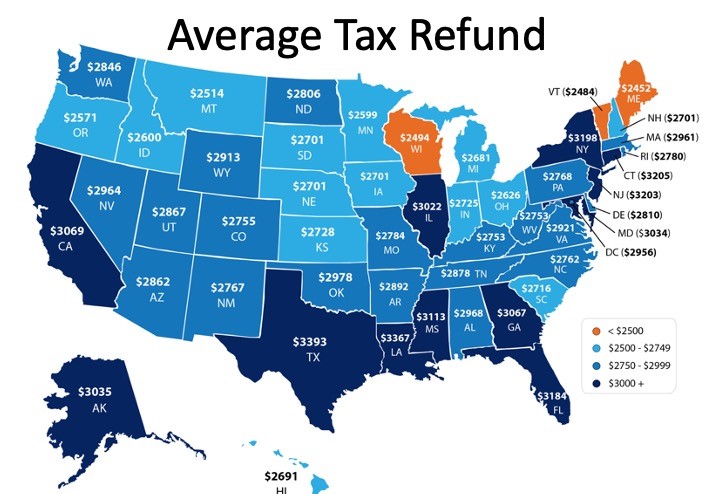 According to programs from the Federal Housing Authority, Freddie Mac, and Fannie Mae, many first-time buyers can purchase a home with as little as 3% down. Truth be told, a 20% down payment is not always required to buy a home, even though that's a common misconception about home buying. Veterans Affairs Loans allow many veterans to purchase a home with 0% down.
How much can my tax refund help?
If you're a first-time buyer, your tax refund may cover more of a down payment than you ever thought possible.
If you take into account the median home sale price by state, the map below shows the percentage of a 3% down payment that's covered by the average tax refund: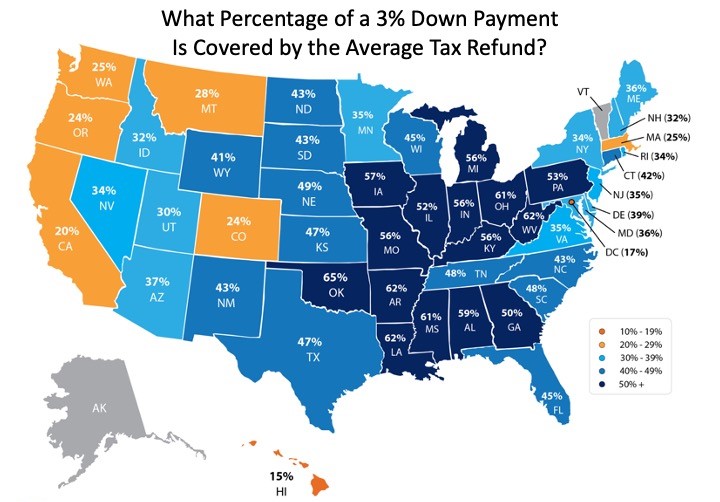 The darker the blue, the closer your tax refund gets you to home ownership in one of these programs. Maybe this is the year to
plan ahead and put your tax refund toward a down payment on a home. You could be moving in by April, 2021.
Global Property Systems says:
Saving for a down payment can seem like a daunting task, but the more you know about what's required, the more prepared you'll be to make the best decision for you and your family. This tax season, your refund could be your key to home ownership. Maybe those jeans can wait.
If you're considering buying or selling a property locally or globally, or need more information,
CLICK HERE
.
---