Tuesday, May 19, 2020 / by Vanessa Saunders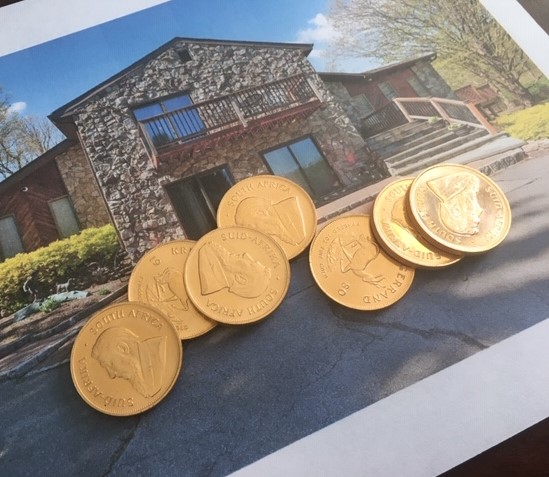 From Vanessa Saunders, MBA, MIMC , Broker Owner, Global Property Systems Real Estate.
05-19-2020
Even as real estate is restrained by state policy as a non-essential business, we're watching buyers scrambling to find homes to buy outside of New York City in the Mid-Hudson Valley. If you own a property north of the city and have plans to sell this season, you could be sitting on a very rewarding asset.
Thanks to the COVID-19 pandemic, people living in NYC are fleeing their high-rises and moving to Dutchess, Ulster, Orange and Rockland counties. Stuck in apartments with their neighbors, walking in small hallways and squeezing into tight elevators, city residents are dreaming of being able to walk around a quiet neighborhood or relax in a suburban cul-de-sac.
Adding to the claustrophobic conditions are two new factors influencing people. After two months of working from home, people are realizing that it IS possible to work at home efficiently. Not only do workers enjoy a comfortable workspace, but they also save hours a day not having to commute, and money not having to pay for parking or mass transit. Business owners are finding that video conferencing is more efficient than paying rent in expensive offices just to hold face to face meetings.
As demand for upstate homes grows, supply grows very short. We are seeing bidding wars, full-price offers and some buyers willing to make an offer without personally touring the property. Virtual tours using Zoom, Skype and other remote meeting applications take the place of being there.
However the influx of new neighbors to the Hudson Valley shakes out after we get to our "new normal" is not yet clear. It may be that this will be a change for the better in the long run.
Buyers interested in leaving the Big Apple can search Mid-Hudson NY, Rockland and any of the other six counties (Dutchess, Orange, Putnam, Sullivan, Ulster and Westchester) for homes for sale or rent by using our free search site.
For real estate market and community information about any of the seven Mid-Hudson counties, Long Island, Nassau County, Suffolk Counties and Manhattan, go HERE:
For individual counties, use the links below:
CONTACT US at Global Property Systems for more information Hudson Valley real estate, or to find your next home.
---