Wednesday, January 31, 2018 / by Vanessa Saunders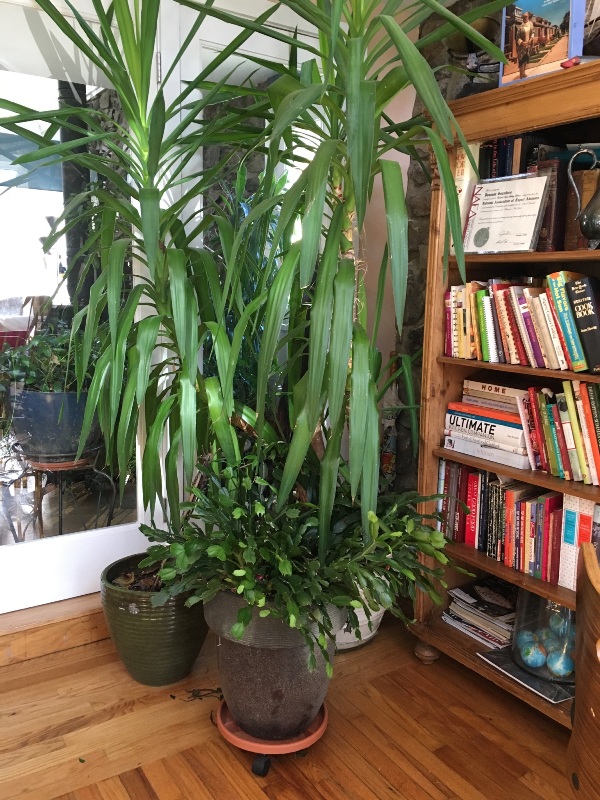 We have several friends who are absolutely the kiss of death for houseplants. One neighbor claims she replaces dead plants with new ones because she thinks "plants should die at home, not Home Depot." Houseplants face several challenges in winter, including temperatures that change from daytime heat to nitetime chill, dry air, shorter days and less light, and even their own life-cycles. Your indoor plants, whether they're the ones you didn't manage to kill over summer, or the ones that you brought inside to die over winter CAN be given an odds-on better chance at seeing spring with a few tips and hacks from the experts.
Change Your Watering Routine
Surprisingly, indoor plants require less water in the winter, even though it's naturally a drier environment. Plants grow less in winter, some even going dormant. We tend to over-water because the soil top dries quickly and the plant feels like it's dry. But over-watering can cause root-rot. To prevent this, jab a finger down a couple inches into the soil and see if you really need to drench the Dracaena.
Humidify, humidify, humidify
Indoor air is 10 to20% drier in winter months. Plants like moist air, prefering a moisture level of around 50%. If you have a humidifier, place indoor plants near it if possible. If not, you'll need to raise the humidity by other means.
Cluster your plants together in groups. House plants both release and absorb water through their leaves, so keeping them in groups helps them help each other. Put groups of plants in rooms that naturally have more moisture, like kitchens and bathrooms. Pretend your bath tub is in a jungle!
Of course some old tricks never go out of style. Place pots on or in a tray of water, keeping it just above water level with stones or pebbles. Plants will enjoy the moisture, and watering the tray will be easier than watering each pot separately.
BTW, although lots of winter gardeners get a warm, fuzzy feeling about misting, it probably makes them feel better than the plants do from a daily deluge. Indoor winter heat evaporates the fine mist before it does any good.
It's All About the Temperature
Plants like people-temps. 65 to 75 degrees during the day, no lower than 50 degrees at night. Keep them out of cold drafts AND away from heat sources like radiators, ovens and wood-burning devices.
Sunshine is a problem in winter because it is limited by shorter days, and it comes in through windows at a lower angle. Put plants in a sunny spot that stays that way all day like a south or west facing window. We recommend rotating pots so that all sides get a taste, instead of troping (turning on their own) to face the light.
Don't Feed Your Houseplants
A plant's natural cycle - going dormant or being less grow-active means it not only doesn't need feeding, it doesn't WANT to be fed either. Fertilizing now will upset their natural cycle, so resist the urge to kill them with kindness.
That goes for most gardening activity in winter. Wait until spring to re-pot or take cuttings. Keeping an eye out for bugs is probably all they need. Let your plants rest during their off-season break.
---