Tuesday, September 29, 2015 / by Vanessa Saunders
We sampled 50 recent buyers of ours asking what was the worst part of the home buying experience and decided to share the responses:
Angela:
Having the sellers' (or renters') present when looking at a home is definitely a huge turn off. I know it is an imposition to have a possible buyers come see your home, but come on, if you really want to sell your home, get out of it while we look. I don't mind the seller coming in the last 5 or 10 minutes of our looking through the home, as it actually gave us a chance to ask questions about the home, but to have them present the entire time while we are walking through and inspecting the home is awkward.
Frank and Jasmine: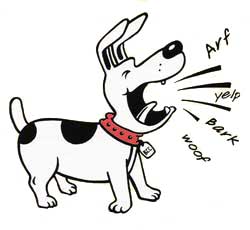 Barking dogs left in crates or worse yet, running loose in the fenced yard while showings are taking place. Pets are family, but it's a huge liability when they're left on-site during showings. I also remind dog owners to pick up pet waste in their yard so it doesn't get tracked inside...UGH!
Vince & Amanda:
When we were looking to buy, we visited one home where most of the family was watching TV downstairs, one woman was sleeping upstairs, and an 8 year old (or so) gave us a tour of his room. We couldn't get out of there fast enough. It was a nice house, but such an uncomfortable experience.
Joe & Shannon:
When you are the seller, insisting that your agent attends each showing along with the buyer's agent makes no sense. It's the same concept of letting the buyer breathe and not having the homeowners present. An agent is an extension of a buyer or seller.
Greg & Marion:
I will never understand why someone would put their house on the market without photos. I mean, what is that? How BAD is the place? I won't even read the specs. My feeling is this: When you seriously want to sell your house, get a good agent.
Fred:
Most sellers think that they will be of assistance by hanging out during the buyer's visit to the home. Not realizing what a mood killer it is for the buyers. I want to envision the home I will have, not the one you are currently owning. Get out and let my agent do their job!
Kathryn:
A huge turn off for me as a buyer is when houses are listed as immaculate, and better than new, and then when you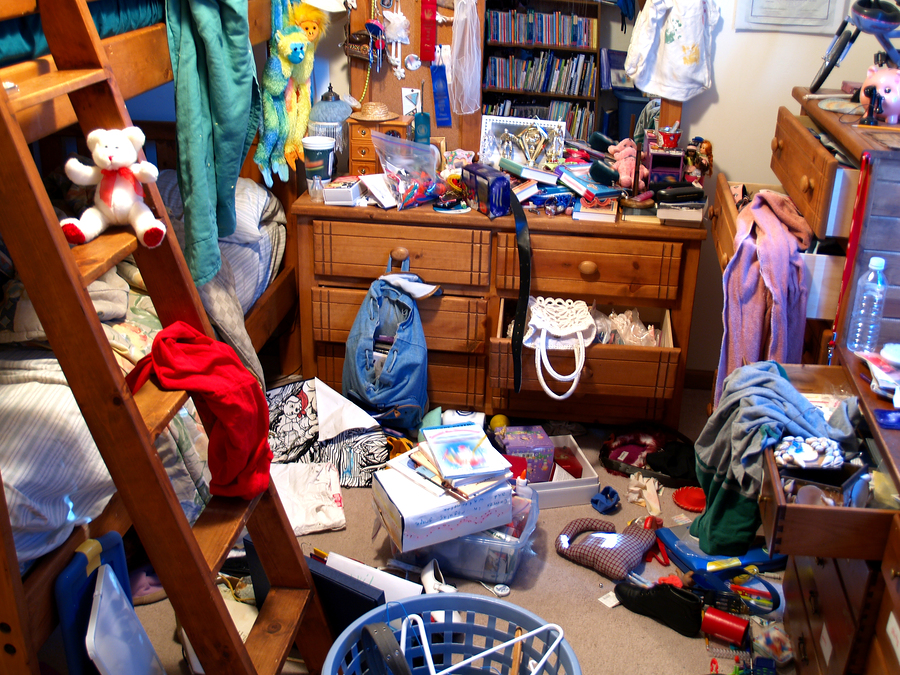 look at them, they need lots of work. Also, pictures in a listing really are super important. I won't look at a house when the pictures make it look less than appealing. I also see a lot of pics where only a small portion of a room is photographed. Please don't waste a buyer's time that way. Sellers should be honest about their home and have their agent take lots of pictures that can help a buyer decide whether or not to look at it. If you are ashamed about something in your home, not taking a picture of it isn't going to help the home get sold faster. Fix what will keep buyers from buying. If you wouldn't want to live in the house, would someone else?
Amanda & Peter:
We went to see a house we were REALLY excited about seeing, but when we got there we found out it was an adult foster home and there was someone sleeping in all of the five bedrooms, caretakers hanging out in the kitchen etc. Very understandable situation but made the whole visit VERY uncomfortable, we didn't stick around. The next house we went to, the mom and daughter were home with the dog, gorgeous house, nice family, but still made it hard to look around, I still don't know what the closets look like.
Maxine:
I went and looked at a home a few months ago, and the lady was there and made me feel incredibly uncomfortable. And guess what? She had painted cuckoo murals in the kids rooms and she followed us, explaining why she painted them, etc. It was so uncomfortable! I couldn't wait to get out of there!
P.S. The house wasn't that bad, but it's still on the market!!!!
Mike:

If your condo isn't FHA approved, you're going to sit on the market for quite a while. HUD is no longer allowing spot approvals for loans, the whole neighborhood has to be approved and that's a 3-6 month process, possibly going to cost a couple thousand if there's a management company involved because they'll charge for the documents and processing. I've yet to find a lender willing to do a DELRAP. (Ask Vanessa what that is!)

Tim:
We can see your sales history, if you bought your house in 06 and you're now listing it for 150k more than you paid, I'm going to bid on your buying price, not your listing price. The market in this area hasn't recovered from the crash and I'm not really interested in the money you've spent decorating, I'll probably change it anyways.

Anna and Mike:
Your HOA is killing you. With rules like "can't wash car in the driveway" or "any more than one pet has to be approved by the council" it's really off-putting to enter a 30 year contract to be constantly hounded by busy-bodies.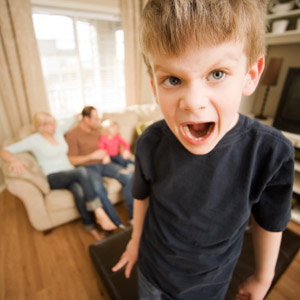 Ellen and John:
We once did a walk-through of a house where the 8 year old child was following us around yelling "you can't have my house." It worked, we didn't buy it.

Joel and Joanne:
Pictures are very important, we don't plan on driving to any house unless we have good photos of the front, back, front view, back view, and multiple photos of each room. We don't care if a toilet is in the photo, but will giggle since the staging websites advise against it, (especially if the lid is open – Ugh!)

Melinda and Andy:
Reduce your furniture, you probably have rooms set up to be very comfortable for you, but if we are squeezing around things to move around your house, we are going to feel claustrophobic and that is the kiss of death for a house for me.

Kaitlin:
Sellers need to understand Sellers Concessions as they are getting more and more common. This doesn't mean you are going to pay closing costs, but people don't have 8k sitting around to pay towards closing that doesn't reduce their principal. With how overpriced homes are currently, it's a pain for some people to even get 5% for the down-payment. If it makes you feel any better, the buyer will have PMI to deal with for the next 5-7 years as punishment.

Rebecca and Simon:
The more car salesman like your Realtor is, the less likely we are to buy. If we feel that we're getting a sales pitch at all we are out! We know what we are looking for, and what we are looking at (Hint: when we are viewing your home, we are doing a home inspection at the same time. ) We will check the age of the furnace, the type of windows, vinyl vs aluminum, look for cracks in the foundation, check for water intrusion, type of plywood on the roof, etc...

Anne & John:
Sellers in general are pricing way too high. If you aren't in a very select market, you won't get it. We have a great agent who provides us with comps BEFORE we even venture out. This narrows our search down tremendously and saves us time and you angst.
Sue and Pete:
Don't strong arm a potential buyer. Listing agent that not only insists on being there but, also told my buyer agent that if we wanted to see the house, we had to come with an offer in hand of at least $15,000 more than list price as she had multiple offers that came in the day before. We had watched this house for 11 months dropping by $200K over the year. We actually did our own background check on the property owner and the situation. Drove 8 hours just to see this one house and the message above was what our agent called our hotel with that morning.
That was 3 months ago and the house is still listed and even cheaper but, as much as we loved the house from the outside, the agent was trying to bully us into an offer on a house before we had never been inside. We called the listing office (anonymously) the other day and were told the price had just been lowered AGAIN and there had never been a contract pending on it. We are considering reporting her to her state board.
John:

Smells. Neutral...no florals, no tropicals, no pine...just clean...Drives me bats when I am knocked over by an overwhelming air freshener smell in a house. Even worse if it's attempting to cover up a smell still obviously evident – SMOKE
Joanne and Dirk:
Our agent tried five times to get us into a listing recently. As the listing agent insisted that the sellers wanted her there for each showing, and her schedule never seemed to coincide with ours, we were turned down each time. Our agent was very frustrated and explained that she feared the seller's agent was blocking her from showing the home. So we asked her to try once more time. She got the same response. So we called the selling agent direct and guess what? Yep no problem whatsoever. We decided that we couldn't possibly work with someone so dishonest and felt so bad for the sellers we called her broker. She was let go recently and apparently has now started her own company. Hopefully her sellers will catch on fast. Moral: If you want to sell your home make it fully accessible to every agent.