Friday, January 17, 2020 / by Vanessa Saunders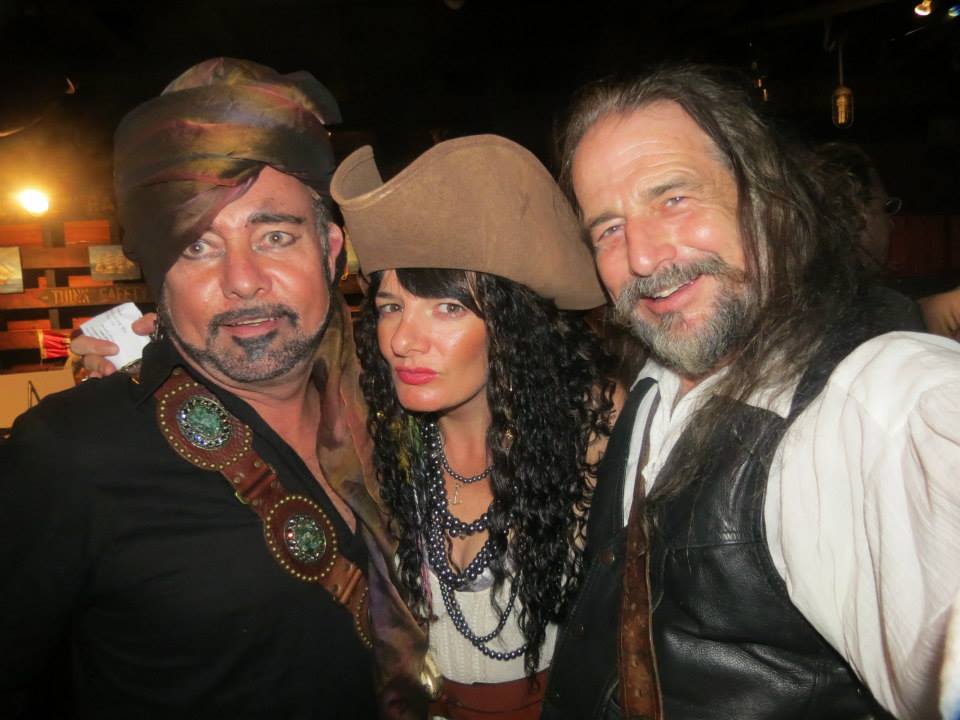 By Vanessa Saunders, MBA, MIMC , Broker Owner, Global Property Systems
It wasn't pirates, but it might as well have been. The market is currently at the lowest it's been since 2017 for homes available for sale, and it doesn't look like 2020 will be much better.
One good thing is that mortgage rates remain at historic lows also. But the big challenge to the housing industry is the lack of homes available for sale. Last week, move.com released a report which stated:
"Last month saw the largest year-over-year decline of housing inventory in almost three years with a dramatic 12 percent decline, pushing the number of homes for sale in the U.S. to the lowest level since January 2018."
The report also revealed that the decline in inventory stretches across all price points, as shown in the following graph: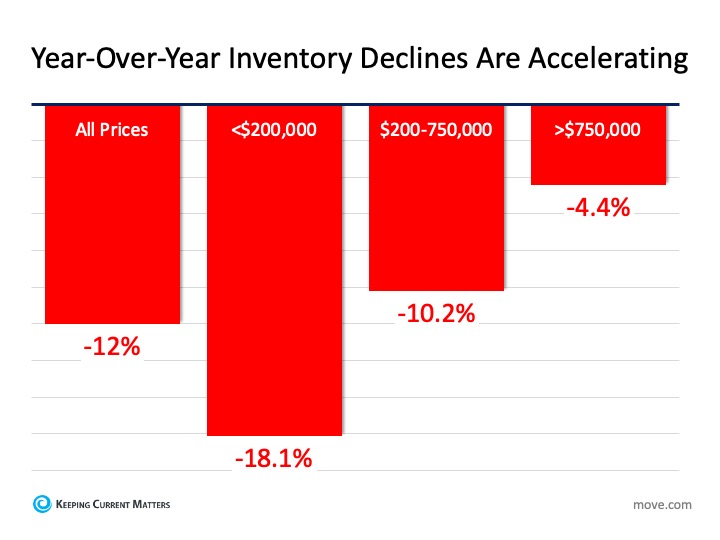 George Ratiu, Senior Economist at realtor.com, explains how this drop in available homes for sale comes at a time when more buyers are expected to enter the market:
"The market is struggling with a large housing under-supply just as 4.8 million millennials are reaching 30-years of age in 2020, a prime age for many to purchase their first home. The significant inventory drop…is a harbinger of the continuing imbalance expected to plague this year's markets, as the number of homes for sale are poised to reach historically low levels."
The TL;DR - What does this mean to you?

If You're a Buyer…
Be patient during your home search. It may take time to find a home you love. Once you do, however, be ready to move forward quickly. Get pre-approved for a mortgage, be ready to make a competitive offer from the start, and understand that a shortage in inventory could lead to the resurgence of bidding wars. Calculate just how far you're willing to go to secure a home, if you truly love it.
If You're a Seller…
Realize that, in some ways, you're in the driver's seat. When there is a shortage of an item at the same time there is a strong demand for that item, the seller of that item is in a good position to negotiate. Whether it is price, moving date, possible repairs, or anything else, you'll be able to demand more from a potential purchaser at a time like this – especially if you have multiple interested buyers. Don't be unreasonable, but understand you probably have the upper hand.
Bottom Line
The housing market will remain strong throughout 2020. Understand what that means to you, whether you're buying, selling, or doing both. If you're considering buying or selling a property locally or globally, or need more information, CLICK HERE.
---