Tuesday, April 3, 2018 / by Vanessa Saunders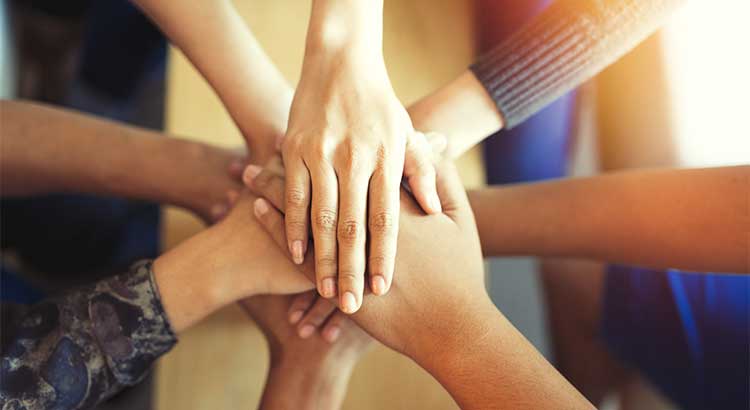 One of the advantages of using Global Property Systems Real Estate to sell or find a home is that we are a team-based agency. This means that we have a team of experts in place to handle every part of your real estate transaction. If you are selling, your marketing is done by a group of marketing experts who put your property in front of the world, in over 150 languages, with professional photography, video tours, websites, home staging, even painters and decorators should you need them. Buyers are advised by regional and neighborhood REALTORS®, expert in their knowledge of the areas they are searching in, backed by recommended lending and legal representation if they choose.

If you still wish to assemble your own team of experts, you are perfectly welcome to do that instead. So how do you select the members of your team who are going to help make your dream of owning a home a reality? What should you be looking for? How do you know if you've found the right agent or lender?
CUT TO THE CHASE:
"Look for someone with the heart of a teacher, not the heart of a salesman."
"Get recommendations from relatives and friends whom you trust."
"Hire someone who will tell you what you need to know, not what you want to hear."
The most important characteristic that you should be looking for in your agent is someone who is going to take the time to really educate you on the choices available to you and your ability to buy in today's market. Do your research. Ask your friends and family for recommendations of professionals they've worked with in the past and have had good experiences with.
Look for members of your team who will be honest and trustworthy; after all, you will be trusting them to help you make one of the biggest financial decisions of your life.
Whether this is your first or fifth time buying a home, you want to make sure that you have an agent who is going to have the tough conversations with you, not just the easy ones. If your offer isn't accepted by the seller, or they think that there may be something wrong with the home that you've fallen in love with, you would rather know what they think than make a costly mistake.
According to the Home Buyer and Seller Generational Trends Report:
"Buyers from all generations primarily wanted their agent's help to find the right home to purchase. Buyers were also looking for help to negotiate the terms of sale and to help with price negotiations." Additionally, "Help understanding the purchase process was most beneficial to buyers 37 years and younger at 75 percent."
Look for someone to invest in your family's future with you. You want an agent who isn't focused on the transaction but is instead focused on helping you understand the process while helping you find your dream home.
Global Property Systems says:
In this world of Google searches, it seems like all the answers are just a mouse-click away. But whether you find your own team, or trust Global Property Systems' team of experts, you'll need people who are going to educate you and share the information that you need to know before you even know you need it.
---