Tuesday, April 2, 2019 / by Vanessa Saunders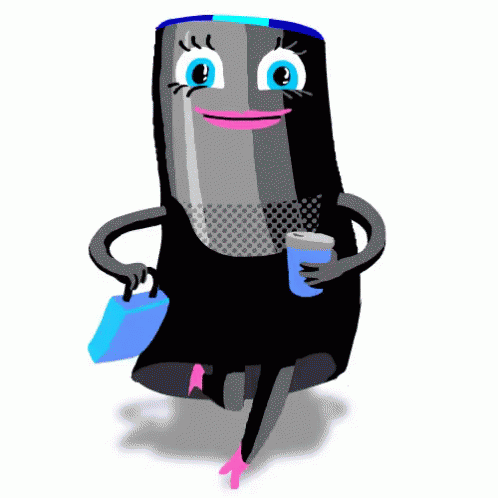 Inman News, the real estate industry's leading news source reports today that "Your Next Home Will Find You." Apart from the obvious "Big Brother" tone this carries, I kinda doubt it's good news on the way.
The
article
claims that in a few short years, customer and property data will be blended into a "dynamic information matrix" which will allow new algorithms to create tools for buyers and sellers to find each other. The end result will be finding the perfect home for a buyer by "interpreting, predicting and weighing the risk and rewards associated with a specific house purchase or sale." The process will take a buyer's data history, accumulated before and during the act of buying and selling, mixed with property information.
I can only imagine this is going to be like NetFlix suggesting a movie I might like, only with Zillow running the database. If that's the case, I can only see a future in which I "find" my movie using a voice-activated interface like Alexa running on this massive database of my past preferences fused with the movies available.
It'll probably work out something like this:
Me: Hey Alexa, find me a movie with Johnny Depp in it.
Alexa: I recommend "What's Eating Gilbert Grape." According to my database, Mr. Depp has the starring role, with Leonardo DiCaprio, Juliet Lewis and Mary Steenburgen, and you haven't seen it.
Me: But I have seen it. F‌ind me something else like it.
Alexa: Ok. How about "Grapes of Wrath?"
Me: That doesn't have Johnny Depp in it, does it?
Alexa: But it has grapes in it. And you haven't seen it.
Me: Of course I haven't seen it. It came out in 1940. I want something current. With Depp.
Alexa: We have "Deep Sea."
Me. Never heard of it. Is Johnny Depp in it?
Alexa: Deep Sea 3D is a 3D IMAX documentary film about sea life. The documentary is directed by Howard Hall who has also directed other undersea films such as Into the Deep and Island of the Sharks. The film is narrated by Johnny Depp and Kate Winslet. You recently watched two shark movies, have traveled to the Caribbean and recently saw three movies in 3d IMAX including "Deep Throat." And you haven't seen "Deep Sea."
Me: Oh, I get it. It has "Deep" in the title and Johnny Depp narrating. No Bueno. What else? With Johnny Depp ACTING in it. Something not so old. And I've never seen "Deep Throat," for your information. I don't know how you got that.
Alexa: "I recommend "The Invisible Man." It's very new. It comes out next July.
Me: Next July? That's nuts!! I want something I can watch tonite.
Alexa: Tonite you can watch "Fantastic Beasts: The Crimes of Grindelwald." Johnny Depp plays Grindelwald.
Me: That's great. Thanks! Let's watch!
Alexa: You're welcome. Based on our estimate, this movie rental will cost $130,000. It has been charged to your Apple I-tunes account.
---