Wednesday, March 22, 2017 / by Vanessa Saunders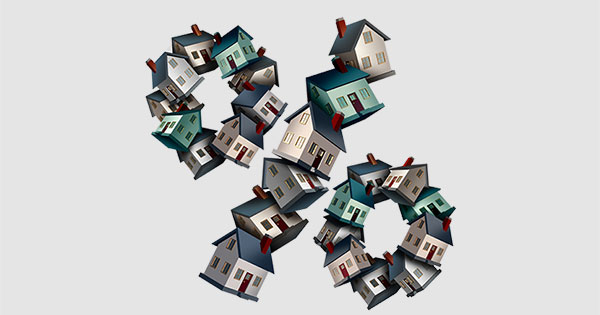 Mortgage rates have been languishing in the low single digits for years now, As a matter of fact, the last time rates were at 6%, people were just upgrading their original iPhones to the iPhone 3G, in May of 2008. So now, rates are finally on the rise in 2017 (have you upgraded your iPhone to the 7/7 Plus yet?) and it's going to have an impact on real estate. Mere mortals like me can only guess the results, but we are told a few industry geniuses have some thoughts on the subject.
Laurie Goodman, Co-director of the Urban Institute's Housing Finance Policy Center:
"In 1984, 1994, 2000, and 2013, every time we have rate increases, we have increases in nominal home prices. We expect this to be more pronounced, as there is a big demand-and-supply gap at the present time."
Scott Anderson, Chief Economist for Bank of the West:
"The tightening labor market, rising wage growth, high levels of consumer confidence and a millennial generation with a pent-up demand for housing should allow the housing market to weather the storm of gradually rising interest rates."
Ivy Zelman in her latest "Z" Report:
"Although we strongly believe that the housing supply-demand imbalance for single-family homes will continue to drive above-average home price appreciation, just as falling mortgage rates aided pricing power on the margin in recent months, we expect the opposite effect to become evident in the coming months. As such, we project year-end home price inflation of 4.8% for 2017 and 4.1% for 2018."
Bob Walters, President & COO of retail mortgage lender Quicken Loans:
"A modest increase in mortgage rates won't have much of an effect on home purchases. A buyer may need to slightly re-evaluate which homes they can afford, but it's not likely to make an impact on qualifying, in most cases."
First American Chief Economist Mark Fleming:
"Our survey data shows that mortgage rates would have to be significantly higher to have any meaningful impact. The house buying power that borrowers have, even with rates below five percent, still remains historically strong."
Sounds pretty much like it won't be a big deal. Now excuse me. I'm off to the Apple store to get that 7/7 Plus upgrade. Keeping current matters!
---