Friday, June 29, 2018 / by Vanessa Saunders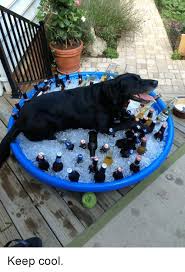 Another wave of heat is scheduled for Hudson Valley homeowners today, with temperatures in the low 90's. The rest of the week is predicted to be in the upper 80's. After the last heat wave, I think our media services did a great job telling us how to beat the heat: stay in air conditioning, drink cold water, go to the beach, etc. But most of our cooling strategies rely on electricity. Imagine if the power went down, like it did in 2003 for most of the eastern seaboard there would be no air conditioning, no cool water, no way to fill your gas tank from electric pumps at the gas stations. We need to practice a longer-term lifestyle, to take some of the stress off our electric system. Here are a few suggestions from our friends at Orange and Rockland Power and Light:
Pack the fridge wisely.
Let cold air circulate between items in your fridge, but pack things tight in the freezer.
Keep shades, blinds, and curtains drawn.
About 40 percent of unwanted heat comes through windows.
Look for Energy Star appliances.
Energy Star is an independent certification for appliances that are designed to operate using less energy while retaining their functionality.
Beware of vampire voltage.
Many electronics such as battery chargers and computers continue to suck power even when we're not using them. Be sure to unplug devices when possible.
Run appliances during off-hours.
Reduce heat and moisture in your home and take pressure off the grid by running appliances at off peak times in the early morning or evening when it's cooler out and fewer people are using electricity.
Keep it cool, Dog!
If we do, we won't have to worry about losing power during hot spells.