Thursday, September 3, 2015 / by Vanessa Saunders
When the sale of your home becomes a reality, most home owners begin to panic when they start to think about packing up and moving on. It is especially difficult in New York when a closing date isn't set in stone. Often, it can be within the final week of the "On or About Date". Everyone, including the attorneys, buyers and sellers are all waiting for the buyer's lender to give the "Clear to Close". Then everyone who needs to be at the closing can finally be scheduled. It's nerve wracking for sure, but the moving companies are used to it, and if you work with a good moving team, it really doesn't have to be stressful just as long as you have a plan, and follow a few rules.
Start by going room by room and discard any items you do not want to move before you even get an estimate. By doing this it helps give you a clear vision what will be moving and what will not. It will also help make the estimate for your move much more accurate. If you have big pieces of furniture that will be discarded after the move or will not be included in the move estimate, mark them with stickers, and write if the item is "going" or "not going".
When you are ready to have an estimate done for your move, always have them come to your home and do a walk through. Do not rely on an over the phone price, these are almost never accurate. Having a professional mover provide an in home walk through helps build trust and establishes a relationship with your moving company. It allows you to
ask questions as they arise, and may help you see and prepare in ways you may have never thought about. Ask about insurance coverage, and if your mover is licensed to move goods in your state.
Take note and be sure to mention items outside the house also. Things like swing sets, grills, statues, and lawn furniture can all be moved but if the estimator doesn't see them it could increase your price quote. Don't forget the attic, eves, and basement crawl spaces also. You really want to eliminate any "surprises" when your good are about to be loaded onto the truck. Be sure to empty the gasoline from any gas power lawn mowers,chainsaws or tractors.
When packing up boxes, always try and label the boxes with the contents as quickly after packing as possible. Write the contents on the side of the box, not the tops, this way when the boxes are brought in to the new home and they are stacked on top of each other you will see whats in each one without having to move them again. Also be sure to
write the room where the box will be going in the new house. Always use smaller boxes for heavy items and bigger boxes for lighter items.
Before the movers arrive at your new home, mark each room accordingly this will help the movers know where to go with each box and saves you a ton of time and from being called on every 2 minutes, with the question "where does this go?". Likewise mark your furniture with stickers stating what it is and where it will go after it is wrapped. Your sales
person should be able to provide stickers if necessary.
Finally, it may be that the closing sequence doesn't go according to plan and you'll need to store your belongings while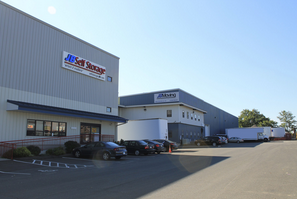 things get worked out. It's a great idea to find a mover who has storage facilities, just in case.
Just following some of these tips will go a long way to ensuring your move be a smooth move that is easier on you , your wallet and your heart.
Over the years we have gathered a lot of feedback from our clients as to which movers are to be avoided and which provided excellent services. Check out our client approved services page - moving services section, for the top three.