Monday, October 1, 2018 / by Vanessa Saunders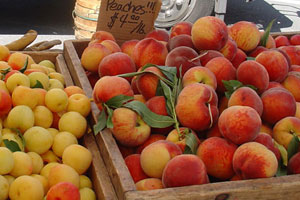 Apple picking season is upon us, but how do we know what varieties are best? Standing around the fruit stands at vinyards and orchards in the Hudson Valley, we are often challenged to find that perfect fruit - sweet but tart, crunchy and crisp to the tooth. Haven't we all bitten into a shiny Red Delicious expecting both, and finding the fruit mealy, bland and thick skinned?
So here goes, based on MyRecipes.com's comparison of apples to apples. (Excluded from this summary but reviewed by MyRecipes were Empress, Mutsu, Elstar, Akane, Paula Red, Blondee, Red Delicious, Mollie's Delicious and Summer Treat. I know. We hadn't heard of most of those either.)
10. Rubyfrost
Pretty OK. Not outstanding, but not forgettable.
9. Golden Delicious
Sweet and mild, and holds up well in the basket.
8. Zestar
A pretty good apple but with a great name. Pretty good eating too.
7. McIntosh
After all these years, Mac still comes in as a great apple, sweet and crunchy.
6. Granny Smith
Best for baking, this tart greenie isn't for most raw apple-eaters, but it's perfect for pies and tarts, and crispness is assured.
5. Sansa
Don't be surprised if you can't find it in the market or grocery store, but if you do, take some home. A tart tasting apple that people claim is like a cross between Honeycrisp and Granny Smith.
4. Fuji
Great dense texture, lovely to bite and superior to many other apples.
3. Gala
Ideal tooth resistance and tartness, just nudging out Fuji from third place according to the MyRecipes people.
Tied for First Place:
Pink Lady
Chill and mellow, its tartness balances sweetness perfectly and the potential for mealy texture is low.
Honeycrisp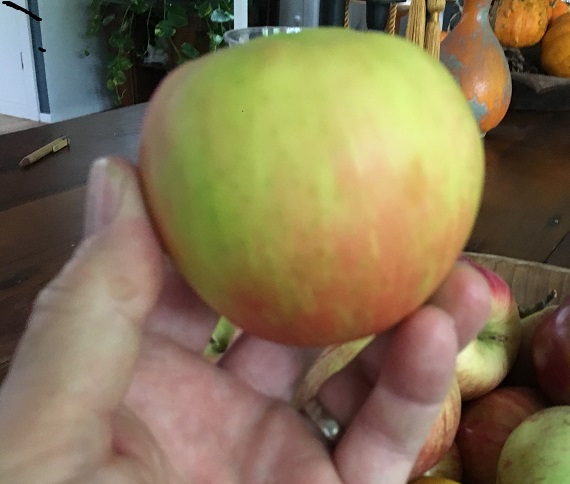 The perfect bite combined with sweetness and real apple flavor. It took the University of Minnesota Horticulture Department thirty years to get this King of the Apples just right. The Honeycrisp was developed by cross-pollination of two previously known apples: the Honeygold, itself a cross between the golden delicious and the Honeygold, and the Macoun.
So does that make it a GMO (Genetically Modified Organism)? The answer is no. Honeycrisp came about from years of cross-pollination. While this process can happen naturally by random wind or various pollinators (like bees), the Honeycrisp was given just a little help.
Click here
for a lovely article about it's creation and patenting, explaining how the Honeycrisp came to be, courtesy of Minnesota Public Radio.
---