Wednesday, January 24, 2018 / by Sharon Pehush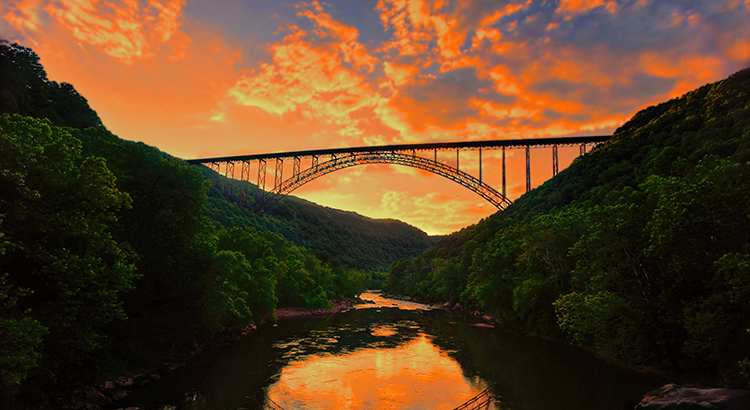 In the Hudson Valley real estate market, where supply is very low and demand is very high, home values are increasing rapidly. Many experts are projecting that home values could appreciate by another 4% or more over the next twelve months. One major challenge in such a market is the bank appraisal.
When prices are surging, it is difficult for appraisers to find adequate, comparable sales (similar houses in the neighborhood that recently closed) to defend the selling price when performing the appraisal for the bank.
Every month in their Home Price Perception Index (HPPI), Quicken Loans measures the disparity between what a homeowner who is seeking to refinance their home believes their house is worth and what an appraiser's evaluation of that same home is.
In the latest release, the disparity was the narrowest it has been in over two years, as the gap between appraisers and homeowners was only -0.5%. This is important for homeowners to note as even a .5% difference in appraisal can mean thousands of dollars that a buyer or seller would have to come up with at closing (depending on the price of the home)
The chart below illustrates the changes in home price estimates over the last two years.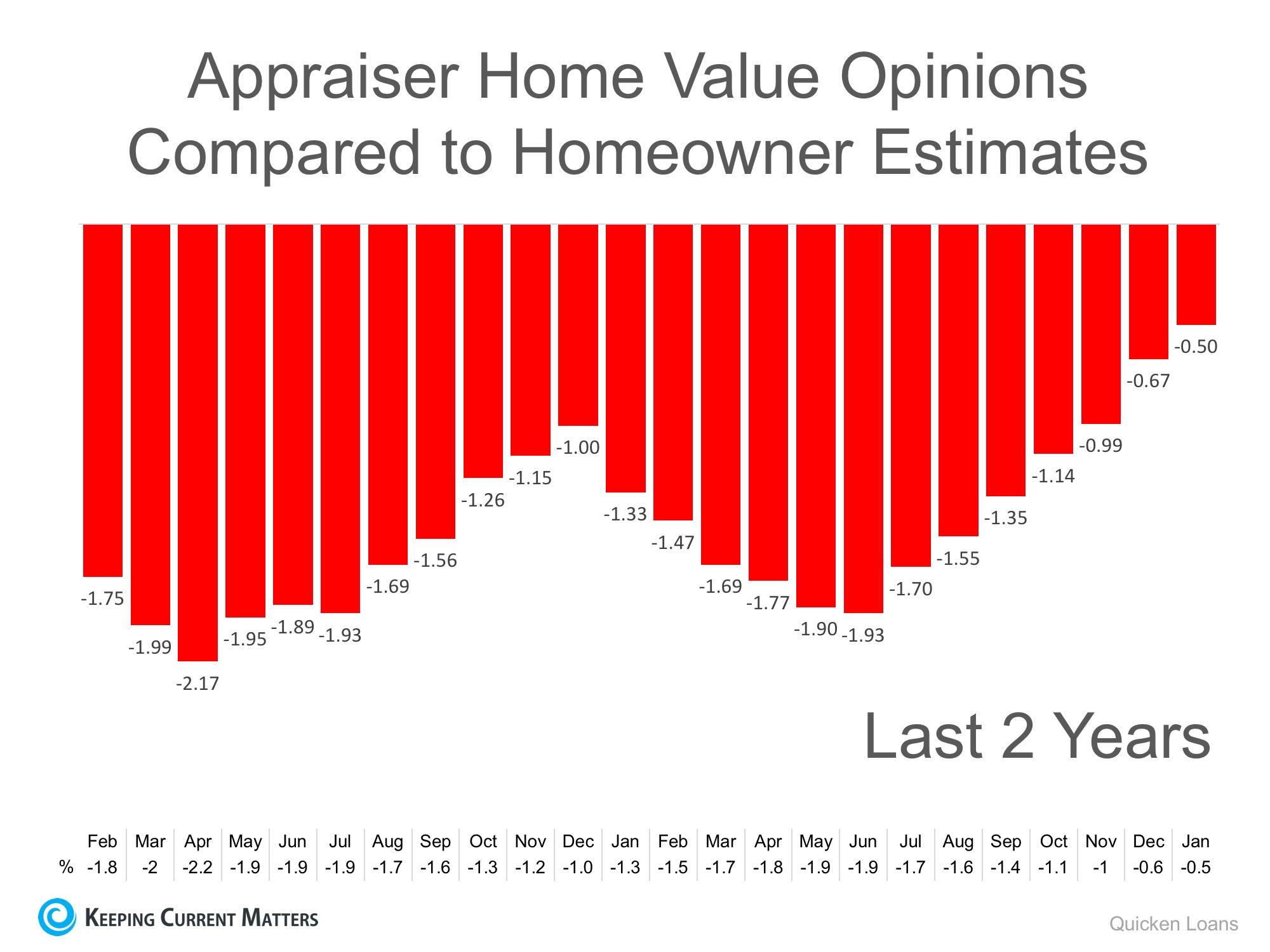 Bill Banfield, Executive VP of Capital Markets at Quicken Loans urges homeowners to find out how their local markets have been impacted by supply and demand:
"Appraisers and real estate professionals evaluate their local housing markets daily. Homeowners, on the other hand, may only think about their housing market when they see 'for sale' signs hit front yards in the spring or when they think about accessing their equity."

"With several years of growth, owners may have more equity than they realize. Many consumers use the tax season at the beginning of the year to reevaluate their entire financial life. It also provides a good opportunity for them to consider how best to take advantage of their equity while mortgage interest rates and borrowing costs are still near record lows."
Bottom Line
This sage advice from Mr. Banfield for sellers to "find out how their local markets have been impacted by supply and demand" may be all well and good for the banker who gets daily reports on every wiggle in house values. But for the average homeowner, there is no "Kelly's Blue Book of House Values Adjusted Daily for Everywhere." Online services like Zillow, HouseValue.com or PennyMac are all over the web, but all carry a disclaimer that their valuations are just estimates. They are also rife with errors, not just in pricing but in factual matters, from recent sale prices, down to facts as simple as the correct addresses of homes valued. Our best advice for homeowners looking for an accurate sense of how their particular market has changed? Ask the person with boots on the ground in their neighborhood or town. Find a Realtor. One that they know and trust. No algorithm has a better sense of what's going on in your neighborhood than a real estate professional. Global Property Systems has agents who are trained home value advisers, ready to help sellers price their properties right.

To reach a GPS agent, or for any questions regarding this article, contact Vanessa Saunders, Broker, Owner and CEO of Global Property Systems at 845-848-2218, or email her at vanessa@gpshousehunt.com.
---