Friday, October 18, 2019 / by Vanessa Saunders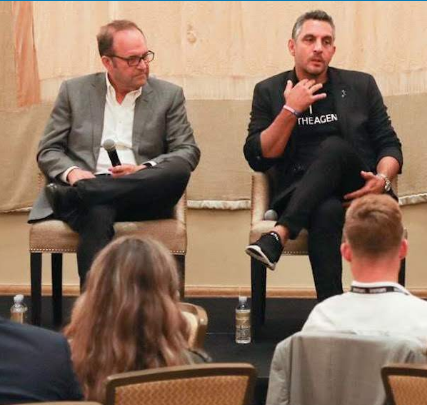 "We don't want to be treated like children." said industry big-wigs Gary Gold, executive vice president at Hilton & Hyland, and Mauricio Umansky, founder of The Agency. Their complaint was expressed at Inman News's Luxury Real Estate Connect convention in Beverly Hills, and alludes to an ongoing policy debate about off-market and "pocket" listings.
To those non-REALTORS® in the audience, off-market and "pocket" listings are illegal practices committed by unscrupulous REALTORS® to help them sell properties listed by them to their own buyers, denying access to other agents in order to get a commission from both sides of the deal.
Apparently, Gary and Maury want to have them.
Really guys? Then if you don't want to be treated like children, stop acting like them. Keeping pocket listings is both a disservice to your sellers and to your REALTOR® colleagues. You are not acting in the best interest of your sellers, as you are sworn to do. Don't you remember that one, guys, when you took your real estate exam? Apparently you don't. It goes something like
this
: "When a real estate agent or broker acts in an agency capacity for a buyer or seller client in a transaction, the agent or broker functions under certain legally mandated duties called fiduciary duties, acting in the best interests of the client."
NOT making your listing available to other REALTORS® in your Multiple Listing Service is NOT acting in the best interests of your client because it denies sellers the opportunity to have the highest and best price offered from those in the market. A home's value is only what someone is willing to pay for it, so if you don't offer it to all, you deny sellers the chance to choose highest and best.
These two so-called big-wigs are bringing up the issue of pocket listings at a time when the real estate industry is getting tougher on the rules. Also reported by Inman News is the announcement by major East Coast multiple listing service Bright MLS that it has rolled out a new policy on "pocket listings," requiring agents to add any properties they are publicly advertising to the system or, eventually, face steep fines. The new policy comes amid growing concern in the real estate industry over listings that remain off-market for either part or all of their lifespan. They have nevertheless sparked an ongoing debate about competition and transparency within the real estate industry.
---