Thursday, August 18, 2016 / by Vanessa Saunders
Home sellers who elect to sell their home on their own face three major issues:
1. Choosing the right price
Many sellers have some emotional and ego issues around selling their house. Many go to Zillow thinking Zillow can provide some kind of accurate estimate. More often then not, Zillow is wrong. So sellers will first overprice their property to start with, then overcorrect when they find out nobody's biting.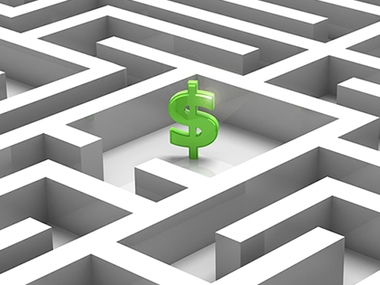 Sellers also think appraisals are the answer to accurate pricing, but the fact is, appraised value and market value not the same thing. Recently, appraisals are coming in as much as 5 and 10 percent less than what buyers are willing to pay. Sellers want to save themselves some money but if they list their home at 5 or 10% below its value, they're obviously not saving themselves anything.
When I find the correct price for a property, I spend hours looking at records of recent sales of similar homes in comparable neighborhoods. That information, which I use to create a Comparative Market Analysis, is not available to unlisted sellers. It is only for members of the local Multiple Listing Service, in other words, Realtors only.
2. The Inspection Report
Another problem sellers often have comes from the home inspection report. A home inspection report is never a friend to the seller. It is paid for by the buyer and is an opportunity for the buyers to point out problems and re-negotiate. The trouble here is that if the seller doesnt understand their rights and responsibilities, they may agree to fix things they don't really need to fix.
3. Finding qualified buyers
Home sellers also often get hung up with un-qualifited buyers, people who won't qualify for the financing necessary to purchase. Sellers are too trusting. Plus they really want to sell their house so they may entertain offers for asking price or above from buyers who aren't qualified. Buyers may accept a contract without asking if the sellers are pre-approved by a lender for the price they're offering. Or buyers may submit a contract with a contingency, such as the buyers may have to sell their home first, a provision sellers should NEVER entertain.
On top of all that, most buyers will come to the seller's table represented by a Buyer's Agent. So if a deal goes through, the seller's going to pay the buyer's agent 2.5% to 3% anyway. So the seller is really doing all this work for just half the commission. And now he's up against a professional agent who's working for the buyer, and the seller has no representation what so ever. Sellers can get themselves involved in all kinds of things they have no experience dealing with, all to save two and a half to three percent on the listing side.
The long and short of it is, sometimes a seller can make out OK, but far more sellers lose when they try to sell their house without a Realtor.