Wednesday, November 13, 2019 / by Vanessa Saunders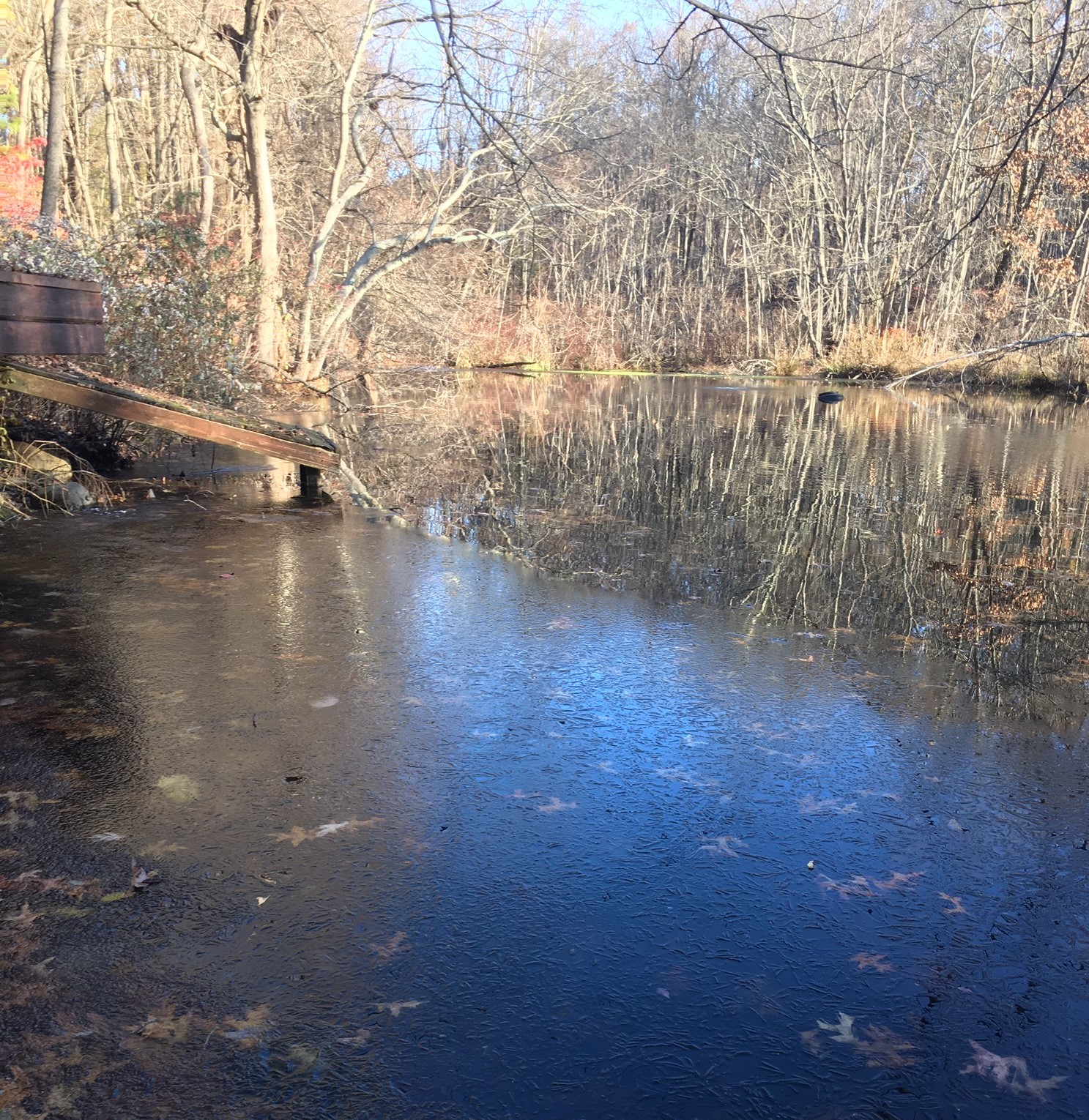 First Ice on the Pond, Pomona, NY, November 13, 2019
Winter chills came early to the Hudson Valley this year. We woke up to ice on the pond first time this season. It prompted that annual discussion about thermostats, temperatures and heating your house.
To wit:
Is it more economical to keep your home heating zones at a single steady temperature all winter, or to turn down the heat when you are sleeping or away, and turn back up when you return?
The common sense answer seems to be to keep the temp steady because it takes more energy to return the house to a comfortable level. Sounds logical, but it turns out to be wrong.
According to the
US Department of Energy
(DOE) it requires more energy to keep the house at its normal temperature 24-7 than to heat it back to that temperature after dialing the thermostat down. Heat naturally moves to places where it's cold. So if your heat is up, it is constantly moving from the inside of your house to the outside, even if your house is well-insulated. A home loses energy more slowly once the temperature inside drops below normal levels. The longer the house remains cold, the more energy it saves compared to the energy lost that comes when the heater is humming along at its normal temperature.
The DOE recommends keeping the thermostat at about 68 degrees F (20 degrees C) when you're home and drop it down to about 55 degrees (13 degrees C) before you go out or go to bed. (The same goes for cooling costs in the summertime: Keep the house warmer than normal when you're not home and try to leave the thermostat at around 78 degrees F until you return.
According to the U.S. Department of Energy, a family who sets back its thermostat by about 10 to 15 degrees for eight hours a day while sleeping or out of the house can save 5 to 15 percent a year on home heating costs.
---