Tuesday, September 15, 2015 / by Vanessa Saunders
A young couple came to me wanting to sell their home because they could no longer afford the mortgage payments. It was a lovely place and we sold it quickly. After the sales contracts were signed, the couple started looking for a place to rent. Unfortunately, she had poor credit, and her husband was an undocumented alien and couldn't prove income as he had never been "on the books" at his construction job. Without a verifiable income and poor credit, the couple would be basicaly homeless when the buyers took possession.
It seems like an obvious thing to know where you are going before you sell your home, but some sellers don't actually think about such a circumstance. If you are selling, it generally means you are also moving, and probably moving on or before the closing date. Most buyers want to take possession of the property they just spent so much money on right away.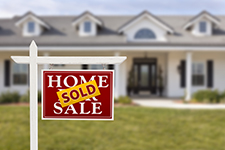 Sellers have many options, the easiest of which is to have already purchased another place to live. If this isn't possible, there are several other options to be explored, but this needs to be done prior to the beginning of the selling process, not after putting the property on the market, and certainly not after contracts are signed. An experienced Realtor can help a home seller evaluate the options, and can also act as a sellers agent in purchasing or renting a new property.
Unfortunately for our couple, their closing date is looming and they have not yet found a place to rent. They may have to rely on friends and family for a while if they can't resolve their housing dilemma.