Tuesday, August 18, 2015 / by Vanessa Saunders
By Vanessa Saunders Principal Broker GPS real estate
When we list a home here at GPS, we provide the home owner with a price range, and a suggested price to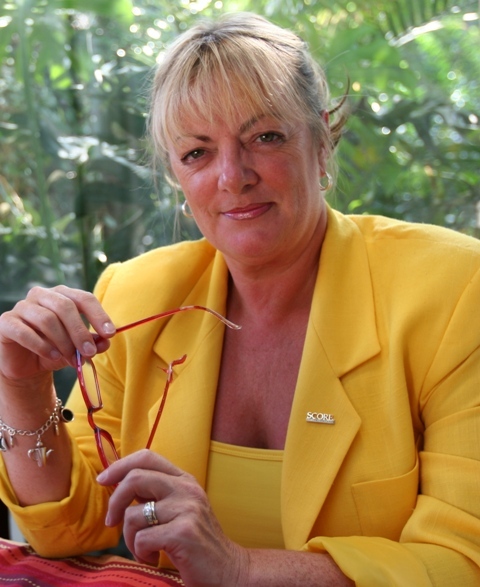 go to market. It is the seller of course who actually picks the price. After all "It's your house, it's your mortgage, and it's your decision."
Some agents will accept listing at a price too high too ever sell, but they will take it anyway just to get, or keep a listing. To do so purposely could be considered an ethical violation which can turn out to be an expensive mistake for both the Seller's and the Agent alike. Our business model is to get a home sold for the best price possible and to protect our client's best interests while doing so. Oftentimes, sellers want to start near to or at the top of their price bracket. This is OK in a Sellers Market, but not so much in a Buyers Market.
Sometimes we find ourselves in a situation where there are few comparable properties, or with a home unlike any other in it's market area. Although we'll have a sense of the value, it may well be that it will turn out to be overvalued. How can we tell without testing the market? After a month or so on the market with no showings, or with showings but no offers, it's time to prove to our sellers that their price is too high. We do this by proactively providing the sellers with the number of regular weekly online views their home is receiving. We place our listings on a lot of listing portals (websites,) such as Realtor.com, Trulia, Zillow, and.Homes.com. Also our own Global Property Systems & Global Network is shown in 150 countries and on 1500 international real estate portals. We also show statistics on activity in the property's own individual website, which includes a narrated virtual tour embedded into the website. Every statistic is reported to the sellers. If the listing is priced above $1M, our Luxury Marketing package kicks in and tracks coverage in the Wall St.Journal, Robbs Report, Jet Set Magazine, The Herald Tribune, and NY Times.
On top of all of this reporting, we are also able to report all the buyer agent "hits" together with their price suggestions, and those of their buyers from the MLS systems to which we subscribe. All this is necessary in order for us to provide ammunition to the seller to be confident that their home is being marketed aggressively, both locally, nationally and globally.
Once sellers see that thousands of people are viewing the listing and that the issue is certainly not due to lack of exposure, they usually understand that there must be another reason why no one is showing the home. Or if there are showings, yet no one is making an offer to buy it, or (worse) offers are being made but they are too low to be taken seriously, this evidence is often enough to make sellers more receptive to the idea that price is the real issue.
At this time it's imperative that we prevent our clients from making nominal price reductions which will have little or no impact on the public's attention. The following graphic provides an analysis based on years of experience from agents as to what sellers need to do to ensure that the price improvement makes the difference needed, and not add to the problem.
According to National Association of Realtors statistics, we know that when listings have a low amount of showings a home's price is 10% too high on average. Similarly, when homes are getting showings but no offers, a home is priced 5% too high on average. So if you're getting views and/or showings, we know the price is the problem. Makes sense doesn't it?
So when the market is rejecting the initial price, and sellers are reluctant to adjust to a more competitive price point, it's time to revisit their motivation for selling in the first place.
While we never want to recommend that a seller should "give it away", when we suggest a price adjustment, it is imperative to get across the fact that baby-step drops in price will only result in having a much larger reduction down the road.
Sometimes there is another factor we have to deal with; commissions. When we are lucky enough to see offers, yet they are coming in for much less than the listed price, sometimes we are asked to reduce our commission to make the sellers' numbers work. This is when we point out that when our commission is for arguments sake 10% less that it would have been if the house had sold for 10% more. We are already sharing in the loss of anticipated income.
In fact, everyone who receives part of that commission is sharing in the pain. It's not just your agent who receives less. Their broker receives less and their business receives less to pay overhead. Uncle Sam receives less. the co-op broker (buyer agent) receives less. If there was any possible way to sell your house for more, don't you think we'd do it? We are all on the same side here!
And then there is the next issue - will it appraise anyway? Meaning even if you do find someone to come in with an offer close to your "inflated" price, chances are that the buyer's lender's appraiser won't agree with it. Quicken Loans reports that July marks the 6th consecutive month in which appraisers have estimated home values below homeowner estimates in the Hudson Valley. During the past six month period, the gap between homeowner and appraiser estimates has increased each month, with last month's gap nearly double the difference from June when appraiser's opinions were 1.40% less than homeowners' estimates. This graph provides the latest figures: