Wednesday, October 14, 2015 / by Vanessa Saunders
So after all the planning and preparations, strategic homework and fixing up, the GPS marketing efforts have brought a buyer, with a written purchase offer in hand. Now what? A lot depends on the nature of the offer - the price and how far below (or above!) asking price it is, how strong the buyer's down payment and financing is, and if there are any unusual terms or conditions. There is no formula as to how to respond to an offer but some general principles apply to negotiating.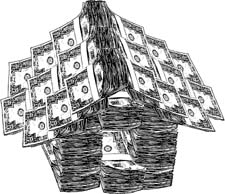 Try to understand the buyer's motivation, needs and reasoning. For example, did you get a low offer because the buyer thinks the house needs lots of work? If so, consider if he has a valid point. Take a look at what he's buying from the buyer's point of view and be realistic. Now is the time to use your head, not your heart.
When you respond to the offer, do so in a way that both parties can reach a win-win agreement. For example, it might be foolish in a strong buyer's market (lots of other homes on the market) to try to extract every last dime and concession from the buyer. Remember that without this buyer, you might not have a sale. I've seen plenty of "Buyer's Remorse" kick in at the last minute and squash a deal at contract time.
And alas, some offers are just too low to consider - a buyer fishing for a bargain or testing the waters. Or the opposite, you get multiple offers competing for your property! This is when your Realtor's experience and skill comes in. Your agent should be a key player in helping you make a smart decision.