Thursday, June 13, 2019 / by Vanessa Saunders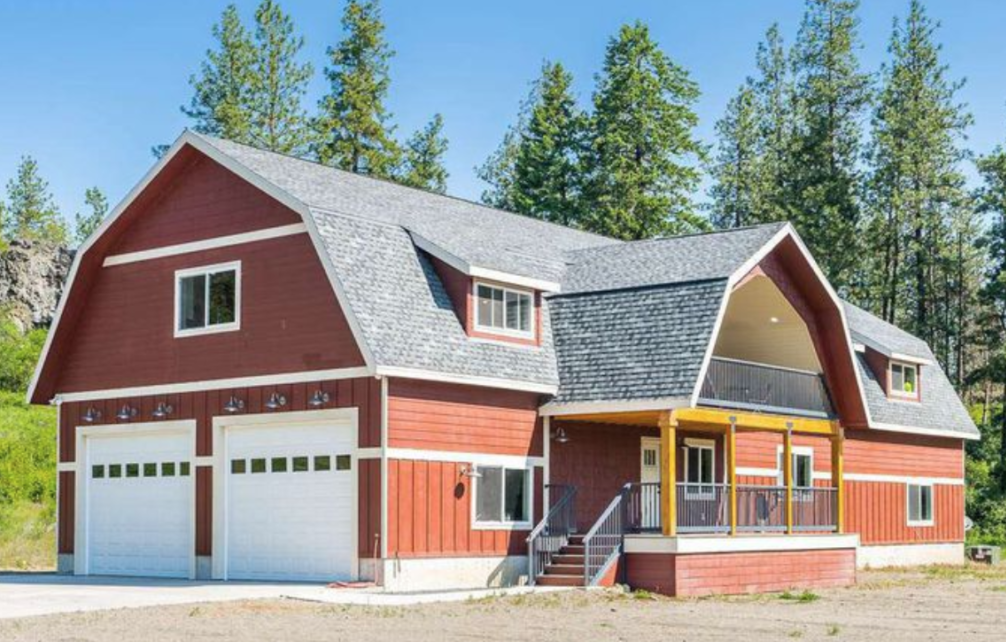 Only Texas could come up with this one.
Inman News, the national real estate news service, reports a new product to sell in the real estate business and it comes from Texas. They call it a Barndominium. It is, according to actual Texas real estate terminology, a building that doubles as one's home and a barn or other utility building. As first reported by Realtor.com, this type of building is usually made out of steel, constructed to be extremely durable and built on a large piece of land.
It may seem Texans are just looking for something that's bigger than everyone else's, in this case a house. The appeal is that this is a very sturdy, low-maintenance, energy-efficient home, and relatively inexpensive when compared to the same size stick-built home.
Inman says the term "barndominium" was coined by 'Fixer Upper' stars Chip and Joanna Gaines. Popularity for this type of residence grew after the husband-and-wife duo transformed a barn into a house and called it a barndominium. But while this type of structure has been particularly popular in Texas over the past decade, they're only now picking up steam in the rest of the country.
Connecticut horse country has seen a number of these structures built recently. This type of home is particularly useful among people who own horses or other outdoor animals due to the ability to have structures such as stables and different courses on the same plot of land. The only drawback is that you have to share living space with your horses.
And you thought living with Millennials in the basement was bad.
---