Tuesday, January 23, 2018 / by Vanessa Saunders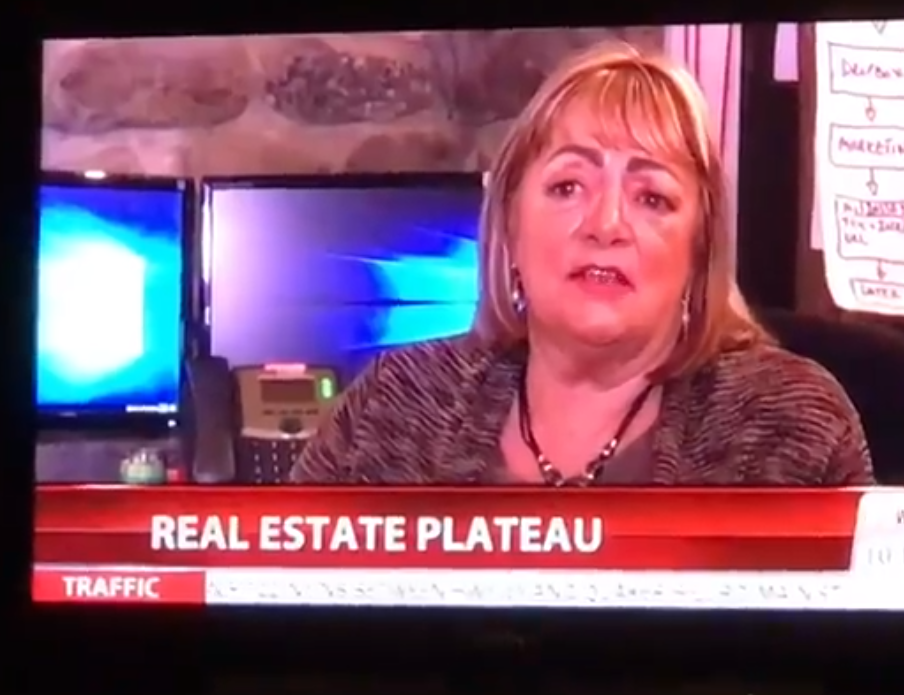 I was interviewed Sunday by local television station Verison FiOs News One regarding the lack of housing inventory in the Hudson Valley real estate markets. Their journalist wanted to know how a tight inventory might affect buyers and sellers in the Hudson Valley in 2018.
In a nutshell, I told them that inventory shortages are caused by several factors. The current shortage stems from a combination of sellers trying to "wait out" unpleasant winter shopping weather, and from sellers uncertain about the current economy.
The good news for the future is that experts predict the shortage of houses on the market that plagued late-2017 sales statistics may be just about over. Online real estate news outlet Inman News says the high demand and the tight inventory are the two primary factors holding the real estate market back. Inman expects that the inventory shortage may have peaked, and due to rising interest rates, it will probably improve in 2018.
Inman recently interviewed Leslie Appleton-Young, the vice president and chief economist for the California Association of Realtors, and Steve Cook, the founder and publisher of Real Estate Economy Watch. Both were optimistic that the worst of the inventory drought is behind us.
According to Inman, in December 2017, median list price year-over-year was up 8 percent, days on market was down about 7 percent (to 83 days) and inventory was down 9 percent. At the peak of the downturn, 50 percent of the purchases were first-time buyers (an average market is about 40 percent to 45 percent). NAR reported that for November 2017, the percentage of first-time buyers has dropped to 29 percent, down from 32 percent in October and 34 percent earlier in 2017.
Appleton-Young said inventory in the upper end of the market, which is relatively immune to any changes in the tax laws, plateaued about two years ago. There is ample inventory, and that market should remain flat in 2018.
The mid-tier price ranges should see the most notable inventory improvements. The strong economy is driving the Fed to increase short-term interest rates, which will ultimately result in mortgage rate increases. This in turn will create a flurry of listing and buying activity as everyone tries to transact before the next rate increase occurs.
GPS Says:
The good news for now is that it's a seller's market, and home owners serious about selling should list NOW. This way, sellers can nail down the top prices a low-inventory market generates, rather than waiting until spring, when everybody else who was waiting jumps in, driving competition up and prices down.
To view Vanessa's interview on FiOs 1 News, click
HERE
.
For more information about this article, or with questions for Vanessa Saunders, visit www.globalpropertysystems.com, or email her at vanessa@gpshousehunt.com.
---