Tuesday, September 1, 2015 / by Vanessa Saunders
It just makes sense. If your property is to be seen by buyers, it must be put on the market in the most effective way. For GPS, this means not only a yard sign for the public to see, a prominent place on the multiple listing service for Realtors to find, but a way forRealtors® to show the property. This usually means a lock box on the property so a Realtor® who schedules listings can get in when appointed.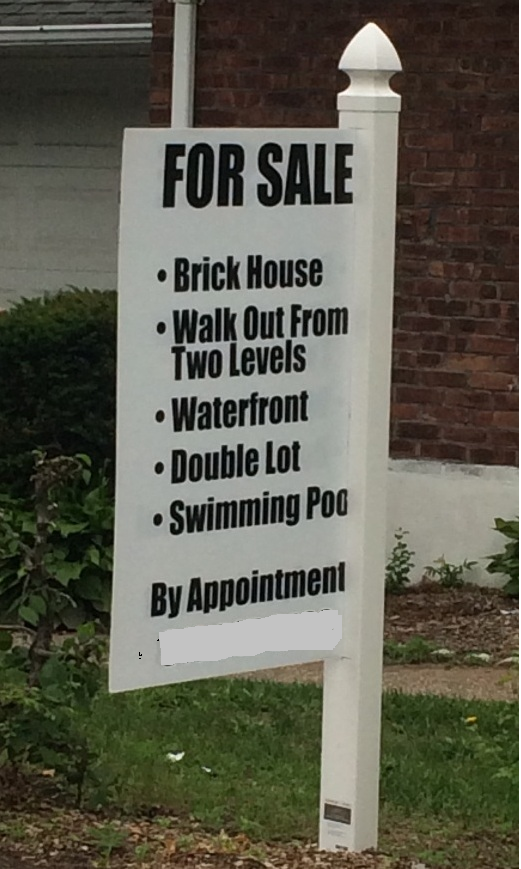 Oddly enough, some agents throw a road-block into the showing process with a strategy called blocking. They insist that they be present at every showing by other Realtors®. If your Realtor® only has one listing - yours - this may be fine. But consider what happens if your Realtor® is a busy one and has other showings, listing appointments, closings, walk-throughs and meetings. Other agents may have a tough time to get a showing scheduled. Which is the point. Your busy Realtor® is trying to avoid showings by other agents, so any buyers brought to the property are only his (or hers), guaranteeing both sides of the sale.
The other thing which makes a difference is marketing a listing so it can be seen globally. On every continent, in every nation around the globe, there are real estate websites which are not Zillow, not Trulia, which are used by agents and buyers abroad. Relying on an MLS listing and a seat at the Zillow table is just not enough considering how many buyers are looking at New York properties from abroad. A global presence is a must.
Social media is the second must, because so much of the real estate conversation occurs in the realms of Twitter and Facebook.Your agent needs to draw attention to your property using social media of all kinds to properly market your home to the Internet and the world.
Marketing is job One for your Realtor®. Be sure they know how, when and how much marketing it takes to promote your property to not just the MLS, but to the world.