Wednesday, April 15, 2015 / by Vanessa Saunders
One of our Orange County, NY real estate listings was burglarized recently, right after a weekend of showings. The thieves got away with jewelery, cash, portable computers, the usual swag. The listing agent called me to report this and that home owners had complained to her that it must have been someone in the last showing who robbed them.
I asked our listing agent to run the report on who had shown the property over the weekend. Our electronic lockboxes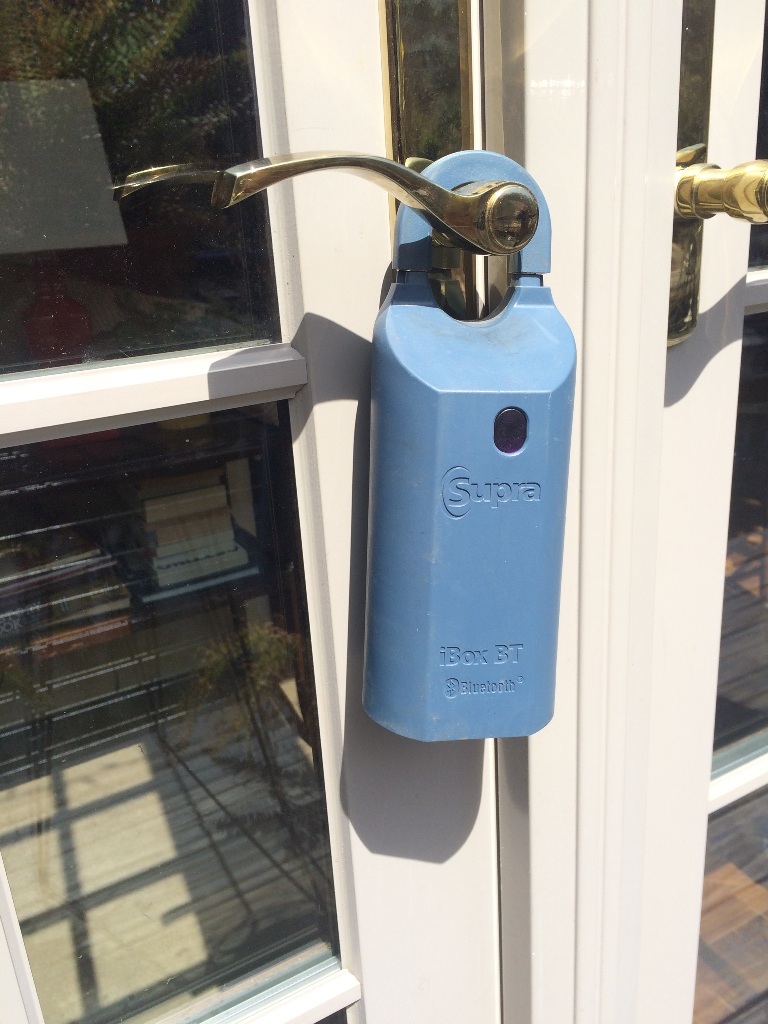 are super intelligent. They allow us to track who opens them and when they leave. Orange County investigators were able to contact the showing agents from the lock box data, and subsequently all agents and their clients were cleared. The investigation is ongoing at this time.
It never ceases to amaze me how stubborn people can be about the use of electronic lock boxes when they list their home for sale. I've heard all kinds of boneheaded reasons for their reticence. From, "It doesn't look good hanging on the knob like that," to "The key is in it? What if someone breaks it open and robs us?" to "We don't want people coming into our house when we're not here." The fact is, today's electronic lockboxes are safe, secure, and make showings extremely convenient for sellers, buyer agents and their clients. After all one of the main factors in selling a home is ease of showing, without sellers or their listing agents hovering like a predatory used car salesman. Nothing is more off-putting to buyers, put yourself in their shoes and you'll soon work out why.
The fact is, electronic lock boxes make showing a house MORE safe. And they do a lot more than provide a secure place to leave the key.
Our local MLS uses the Supra eKEY™ system, linked to our smartphones. A data record is created each and every time a lockbox is opened, and the eKEY™ application on the smartphone immediately transmits that information to the Supra database so real estate agents can obtain real-time information about showings. Client questions can be answered quickly, and feedback from showing agents can be gathered while information is fresh in the showing agent's and client's minds. Only licensed real estate agents who are MLS members are given access to eKEY™ lock boxes, and security updates are required regularly.
The lock boxes themselves are extremely durable, and impossible to open using normal hand tools. I know, because I had another seller try to remove his with a hack saw and bolt cutters, just to see if he could! He managed to ruin the hasp on the lock box but never got it off or got his key out. I charged him the $150 for replacement.
Lock boxes are a necessary part of putting a home on the market, and a very important part of the package you get when you hire a Realtor. They're a lot like condoms: they protect us where we are most vulnerable. So be safe. Be sure to use one.