Friday, October 25, 2019 / by Vanessa Saunders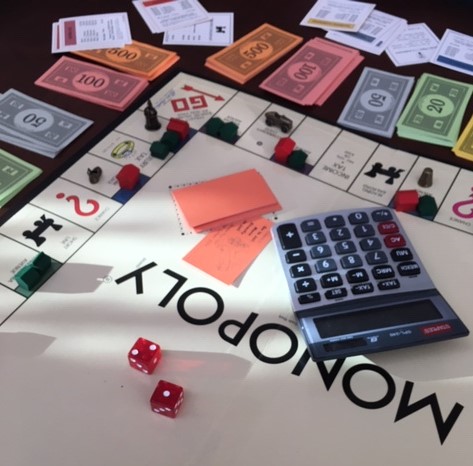 If you have a growing interest in real estate investing, you may have heard or read something about 1031 Exchanges. By way of definition, a 1031 Exchange is a handy way to defer income taxes on real estate investments. Also called a "like kind" exchange, it has become an essential tool for real estate investors.
Why use a 1031 Exchange?
In short, to avoid or delay paying taxes on the gross proceeds ("capital gains") of a property or properties you've sold. Typically, when you sell investment property, you must pay "Uncle Sam" taxes. However, if your transaction is part of a 1031 exchange (named after the Internal Revenue Code Section 1031), you can swap out one investment property for another "like kind" property and defer the capital gain taxes altogether (or at the very least pay minimum taxes). A 1031 exchange is a powerful tax provision that every savvy real estate investor should know of and use.
One good aspect of the laws regulating like kind exchanges is there's no limit on how often you can take advantage of a 1031 exchange. You can roll over your capital gains a hundred 100 times, and even though you technically have a profit, the IRS doesn't recognize the profit until after you cash out your property some point in the future.
Many kinds of properties qualify for 1031s. Personal property is not eligible, but IRC Section 121 provides a tax exclusion for an investor's primary residence held for two of the past five years. When done correctly, even a former personal home may be eligible for a 1031 exchange. Property held primarily by an entity or individual for resale as well as dealer property is also not allowed to qualify for a 1031 exchange transaction.
What is included? Several property categories qualify including:
Vacant land to be used for a commercial building
Unimproved property to be used for commercial building
A single-family rental for a multi-family apartment
A commercial building for a multi-family apartment building
An industrial property to be used as rental vacation property in a resort.
To have a property transaction qualify for a 1031 Exchange, an investor needs to do two things to make the deal a 100% tax deferral. For one, he or she must re-invest the entire capital gains from the sale into one or more "like kind" properties. Second, they must buy one or more like kind replacement properties with the same or greater amount of debt than the property they sold. And if any cash or other property along with the like kind property, the value of the additional property will probably be taxed.
Who can do a 1031 Exchange?
Any person or legal group, such as a corporation, LLC or partnership can do a 1031. The only requirement is that the entire body of the group must relinquish the property, and the same group stays together to purchase the replacement property. Explicitly disallowed are exchanges within a partnership or group. Exchanges don't have to happen at exactly the same time, but the group does have to purchase another property within 180 days of the sale of the first.
How to do it.
Find a REALTOR to put your property on the market. Your real estate agent can help you with a 1031 exchange (and, since they'll likely get two commissions, they ought to show you the tips and tricks and be nice about it). But what you really need is to find is a Qualified Intermediary (QI) to act as a go-between and coordinator in the transaction.
There are plenty of companies which only conduct 1031 exchanges as Qualified Intermediaries. The QI cannot be your parents, your children, nor your siblings. It also cannot be anyone who's had a financial relationship with the investor within the two years prior to of the exchange or who may be regarded as your "agent." This includes your attorney, broker, CPA, or real estate agent.
The QI will hold the proceeds from the sale of the relinquished property in a trust or escrow account. This is so that the investor never has actual or constructive receipt of the profits from the sale.
Buying a replacement property.
Once your property has been sold, it's time to go shopping, if you haven't already. Within 45 days of the sale, the investor must identify possible replacement properties to the QI. The investor is allowed to designate up to three properties regardless of their fair market value. The investor may identify any number of properties with a fair market value that combined amounts to no more than 200%. He or she may also identify an unlimited number of properties as long as the aggregate fair market value does not exceed two hundred percent (200%) of the aggregate fair market value of the relinquished property.
Your clock is ticking!
Investors must close by midnight of the 180th calendar day after selling their property, or on the due date of his or her federal income tax return for the tax year the property was sold. The 45-day deadline for identifying like-kind properties and the 180-day deadline to purchase a like-kind property are hard and fast deadlines which run concurrently.
---