Tuesday, February 27, 2018 / by Vanessa Saunders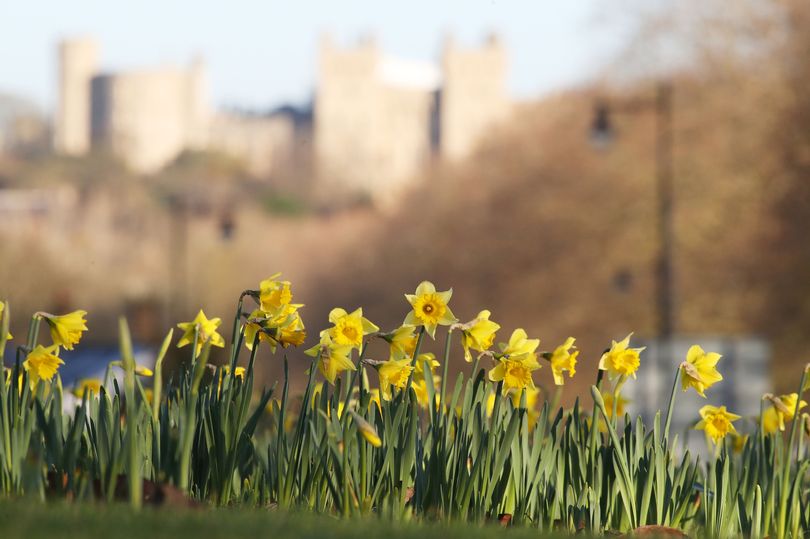 That time of year is nearly upon us here in the Hudson Valley! Real Estate season means the daffodils and the home sellers wake up from their long winter sleep, ready to burst onto the real estate market. But while spring flowers get pretty on their own, home owners planning to jump into the market need to do a little brushing off the winter residue.
It's Time To Clean Up!
Getting ready for buyers takes a little time and elbow grease, but it's definitely worth it. Not only will a home sell faster if it's fresh and clean, it will likely sell on or above it's value. The more wear and tear a home appears to have, the more the buyer is going to chip away at the asking price.
Let's start outside.
It's the first thing a buyer will see, so get going on that curb appeal. Take a walk around the place and make notes. Look for anything needing pressure washing or painting. Have the windows cleaned, along with gutters and downspouts. Trim back dead or untidy undergrowth, rake the yard and get rid of fallen branches, twigs and winter detrius.
About that front door, be sure it's clean, the hardware is shiny and bright and the doorbell actually works. Somebody's gonna check it!
Service the HVAC.
A home inspector will check it first thing anyway so get the heating and cooling system is clean and working properly. If you had it done last fall before putting it away, you're one step ahead already.
Check the lighting.
Do a check of each lamp and light bulb on the inside and outside of the house. Replace bulbs that are out, and clean any grimy globes, sconces and fixtures.
Smoke detectors.
Did you put new batteries in at the last change-over of daylight savings time? If you did, you're probably the same guy who serviced his HVAC last fall. If not, you're probably the guy who uses the smoke alarm to tell when dinner's done. At any rate, check 'em and change 'em if necessary.
Deep clean it!
You may want to hire a professional cleaning crew if it looks like too big a job but it's well worth it. Wipe down surfaces not usually touched, like baseboards, moldings and cabinets. Get the dust and grease off appliances, including the oven, light fixtures and ceiling fans.
That garage...
May need de-cluttering from a winter's worth of snow and ice equipment, stored gardent tools and Christmas decorations. Make sure it's clean, in good repair, organized and that you can actually walk through it. You may consider having the floor painted or sealed, wallboard and ceiling panels fixed and replaced and automatic doors working properly.
Buyers like homes that have been well taken care of. They like not having a lot of "projects" ahead of them after closing, and can more easily imagine living in a clean and tidy space. Spring is officially here in a few weeks, so get at that cleaning NOW!
---