Wednesday, January 8, 2020 / by Vanessa Saunders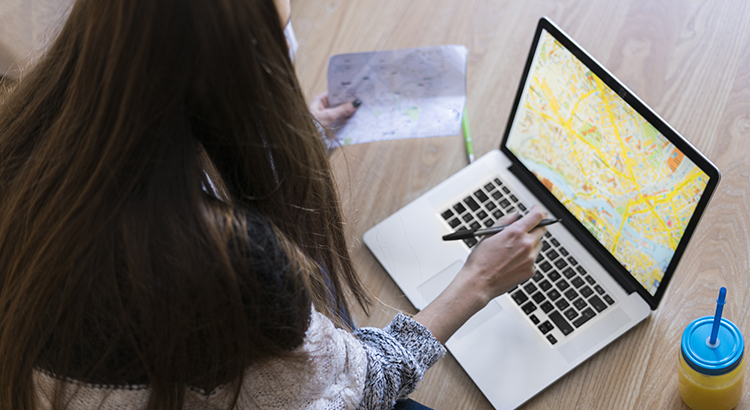 By Vanessa Saunders, MBA, MIMC , Broker Owner, Global Property Systems
Just to show how much the internet has changed the real estate business, guess what month the 2020 real estate shopping market will begin. That is to say, when will people interested in buying a home this year start their search?
In the past, conventional thinking would say the surge happens in the spring, traditionally in April. Not anymore. According to new research, January 2019 was only 1% behind February for the most monthly views per listing on realtor.com.
With the availability of so many properties viewable online, buyers don't have to brave winter weather to house-shop. They can take visual tours, compare prices and shop neighborhoods sitting in a warm living room in their P.J's and clicking through the listings on their phone or laptop. And thanks to digital data, we can see that the busiest season in real estate has just begun.
The same research indicates, "Historically, April launched the kickoff of the home shopping season as buyers would come out of their winter hibernation looking for their new home. However, the spring shopping season now starts in January for many of the nation's largest markets."
With the reality of fewer homes on the market in the winter, and that supply naturally increases as we head to the spring market, waiting for more competition to list in your neighborhood this year might put you behind the curve. Now is the time to jump into the market.
George Ratiu, Senior Economist at realtor.com says,
"As shoppers modify their strategies for navigating a housing market that has become more competitive due to rising prices and low inventory, the search for a home is beginning earlier and earlier."
There is a lot of speculation in the market about why the search for a home is shifting to an earlier start. The one thing we do know is if you're thinking about buying or selling a home this year, the earlier you get started, the better.
Sellers also need to take note. When should you sell something? When there is less of that item for sale and the greatest number of buyers are in the market. That's exactly what is happening in real estate right now.
Global Property Systems says:
The new spring market for real estate is underway. If you're considering buying or selling, reach out to a local real estate professional, so you have the advantage in this competitive market.
If you're considering buying or selling a property locally or globally, or need more information,
CLICK HERE.
---