Tuesday, March 3, 2015 / by Vanessa Saunders
Are you looking for a new, out-there real estate investment you may have overlooked in the past? Willing to stake a few dollars on some long term gambles that might yield mega-results? The current issue of the CIPS newsletter "Global Perspectives" focuses on emerging markets this month. It mentions that one of the hottest areas for real estate investment is in Africa. Coincidentally, I happen to have just come back from a sixteen day vacation to South Africa, and can attest to at least one of their claims: South Africa is a happening real estate place!


The CIPS article says that Africa is poised to become one of the hottest frontiers for real estate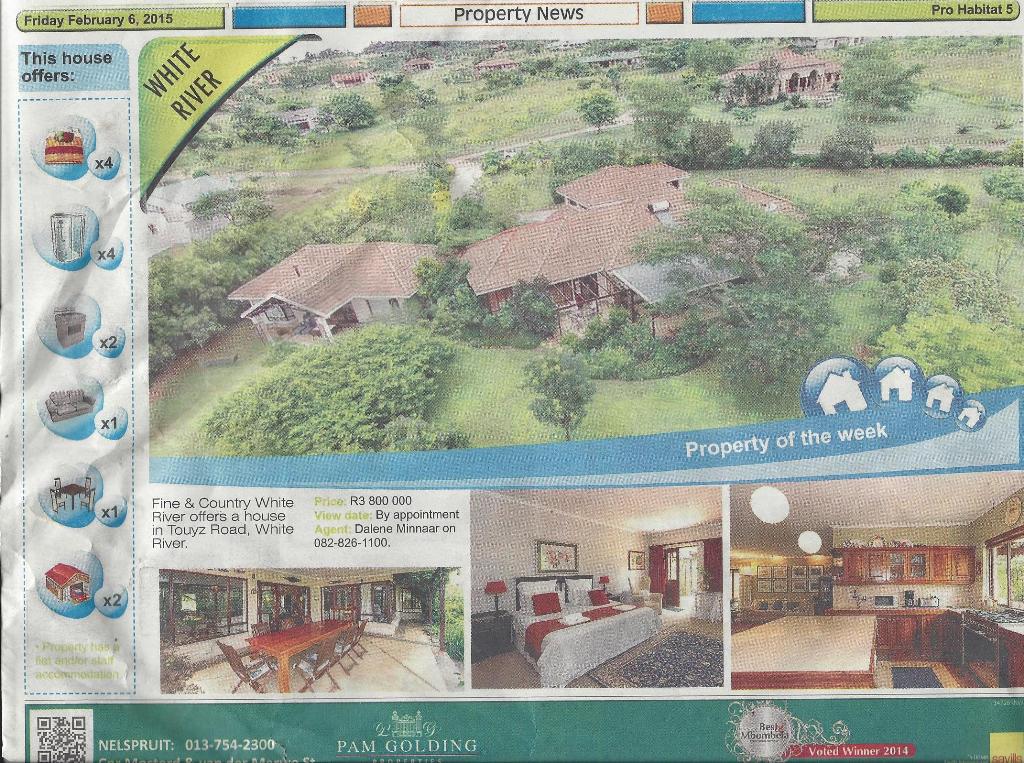 investment. "Africa is now where China was 20 years ago," said Howie Gelbtuch, NYC pricipal of Greenwich Realtor Advisors as quoted in the recent article. Africa's surging GDP reflects that conclusion, with a 4.9% annual growth rate, twice that of the last two decades. And sub-Saharan economies including South Africa performed even better, with rates up to 6.2%, according to the CIPS article.


What all this means is that after a long period of slow economic growth, South Africa and its sister states have experienced a nice turn around, thank you very much. What makes it an investment opportunity is that this economic stability has occurred ahead of prices and currency values. For one bright, shining moment, the South African economy is ahead of its capital prognosticators. The Rand is still a bargain compared to the U.S. dollar. Once, the proud Rand, which was grounded upon agricultural and mineral revenues, was worth twice the British Pound. Today, our trip to the tip of Africa found the Rand worth less than a dime against the U.S. dollar. Shopping ensued.


A check of the local newspapers found real estate sections teeming with homes, from the liveable to the luxurious, at prices that would astonish any New York investor. In Cape Town, one of the most cultured and safest parts of the South African nation, three to four bedroom homes were offered for less than $200,000. Luxury villas could be had for under $1 million U.S., and some even less than that. Taxes are low, crime is negligible and a home in what's called "Africa's Napa Valley" can be had for the price of a small condo in Upstate New York. Without association fees.


Of course, it's not all that easy and not all that perfect. South African investment laws guard against money laundering, and anyone buying a property with American cash needs to prove it is doing so with legitimate money. Be sure to have your South African bank issue a certificate detailing the origin of any money transfers. Otherwise, you may have trouble selling your real property should you decide to cash out. Keeping operating cash in good old U.S.dollars is also important, so setting up what's called a "Dollar Account" is essential to avoid potential inflationary depreciation against the Rand. In it, residents can transfer U.S. funds to a South African account without trading them in for South African currency.


As a perfect investment, South Africa is just emerging as a functioning society. Even though it is known for having adopted rules making it a world standard for racial and social equality, S.A. still has a way to go to become a world leader. Strife with neighboring nations regarding border security and smuggling continues to be a problem, as does poaching and illegal game trading to Asia. But as a great place to invest a little cash for a spectacular vacation home, or an investment in commercial or real property, South Africa is becoming the next new bet for those looking for an international real estate opportunity.