Tuesday, February 11, 2020 / by Vanessa Saunders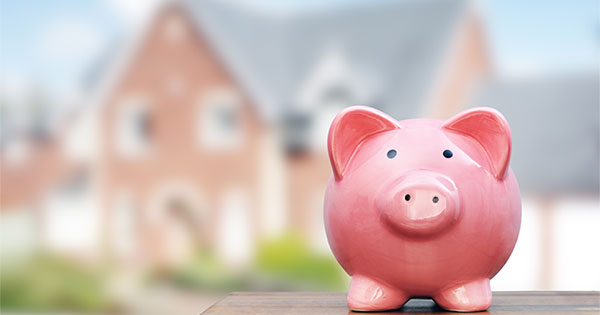 By Vanessa Saunders, MBA, MIMC , Broker Owner, Global Property Systems
Michelle, one of our admin staff, was overjoyed last week. A single mom, she'd just rented a lovely house that was close to work, big enough for her family, and in a great location overlooking a scenic park. The rent was affordable once she got through paying all the up front rental fees. On Wednesday, she was delighted to hear that her new landlord would be responsible for paying his own broker's fee. The state had just released a guidance statement on February 4 clarifying a new law, which was passed in last year's landmark rent regulations by the New York State Assembly.
The fee is usually one month's rent, to be split by the tenant's and landlord's agents. It is a substantial payment typically paid by tenants before they can move in, and it goes on top of a security deposit, and often first and last month's rent which must also be paid up front. The department's ruling, however, flipped that relationship and put the onus on landlords to pay the broker fee.
Her joy was short lived. On Monday, New York City brokers and the New York State Association of Realtors filed suit against the state, and a judge temporarily blocked the new rule. The ruling, issued by justice Michael Mackey, comes after the Real Estate Board of New York and other industry power players (including big-name brokerages, such as Corcoran, Brown Harris Stevens, and Douglas Elliman) filed the lawsuit. The realtors charged that the agency "usurped" the state legislature and "engaged in unlawful rulemaking" when its officials issued the February 4 guidance.
In New York's competitive rental market, brokers still control listings, viewings and signings and tenants almost always have to work with a broker to rent an apartment, even if they find it on websites like StreetEasy or Craigslist. Few areas across the county have such a system.
Although tenant advocates cheered the broker fee ruling last week and predicted that it would be upheld despite the legal challenges, it will be interesting to see which side the judge favors.
Even if the new law is upheld, renting is still more expensive than owning a home. Here are five reasons why owning a home makes financial sense:
1. Mortgage payments can be fixed while rents go up.
2. Equity in your home can be a financial resource later.
3. You can build wealth without paying capital gains.
4. A mortgage can act as a forced savings account.
5. Overall, homeowners can enjoy greater wealth growth than renters.
GPS Says:
Before you sign another lease, perhaps you should contact a
real estate professional
in your area to better understand all your options.
If you're considering buying or selling a property locally or globally, or need more information, CLICK HERE. http://www.globalpropertysystems.com
---