Wednesday, August 1, 2018 / by Vanessa Saunders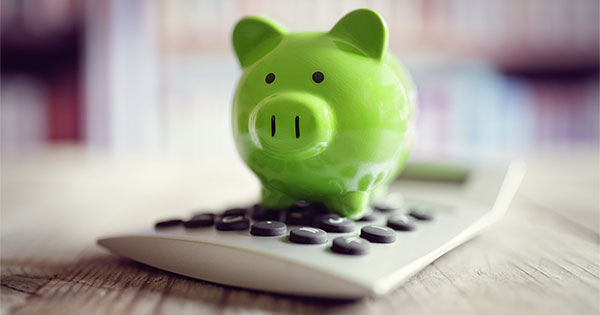 It's a seller's market right now. Hudson Valley homes for sale are in short supply right now and motivated sellers need to be careful in competing with other buyers. It's kind of like getting a job - if you want a seller to pick your offer, don't do something stupid to drive him to another offer. We've seen buyers do a lot of silly things, but these eight turn up on our radar more often than they should.
Screw-Up #1. Putting off talking to a lender.
A buyer's VERY FIRST STEP when they become serious about finding a home is to contact a mortgage lender to find out their borrowing options and know what they can afford. Without that knowledge, a buyer is just wasting everybody's time, especially their own. And read up on your mortgage basics, so you're familiar with the process and the lingo.
Screw-Up #2. Talking to a bad lender.
In the mortgage industry, there are a slew of fake or unreliable or just incompetent lenders. Having one can lose buyers a deal, or worse. We've known seller to refuse a buyer's offer because of the lender they are using. This is one area your REALTOR® can really help, because they deal with lenders all the time and know the good, the bad and the ugly. Ask your REALTOR® for recommendations, rather than "Googling" it.
Screw-Up #3. Getting pre-qualified rather than pre-approved.
The sound alike but there's a big difference that can put a buyer's intentions in jeopardy. Because anyone can get pre-qualified. Sitting down with a lender and chatting about your finances can get you pre-qualifed for a loan. No documents are exchanged.
Getting pre-approved, on the other hand, involves the lender going to work and gathering all necessary documentation: the buyer's tax returns, bank statements, pay stubs, then packaging the loan, and submitting the file to an underwriter for review. If all goes well, the seller will walk away with a committment from the lender for financing a loan up to a certain amount for a certain amount of time - usually 90 to 120 days.
The reason pre-approval trumps a pre-qualification is that when a buyer submits an offer, they'll need a pre-approval letter from the bank. Most sellers who know what they're doing won't even entertain an offer without pre-approval.
Screw-Up #4. Shopping for too much house.
Some buyers are just dreamers, and can't help themselves from looking at houses outside their pre-approved price range. Buyers should get what they can afford now, and plan on moving up a few years down the road.
Screw-Up #5. Making a crazy-low offer in today's seller's market.
Unless a property is woefully over-price, you won't stand a chance making a Let's just see what they say," offer to a seller. What they'll say is "buzz off," and you'll never hear from them again. Once again, it's better to rely on your REALTOR® to perform a comparative market analysis looking at similar houses in nearby or similar neighborhoods to see if the price is realistic.
Screw-Up #6. Buying something big while under contract.
Making a big ticket purchase such as a car or a boat while you are buying a house can throw off your credit or your debt-to-income ratio. This can jeopardize your financing. Keep in mind that your lender's underwriter is going to re-evaluate your finances and credit shortly prior to closing, to make sure you are still able to qualify for the loan.
Screw Up #7. Not budgeting enough for closing costs.
This just happened to a buyer of one of our listings, through no fault of his own. The buyer's lender didn't tell him the exact amount of cash required until the day before closing. The buyers, who were at their absolute maximum offer, had to scrape up an extra $5,000 in a day or lose the deal. (This case qualifies as Screw-Up #2 - bad lender, as well as Screw-Up #4, buying too much house.) Get an estimate from your lender of what your closing costs will be before making an offer on a property. It is legally your right to get this information well in advance.
The truth of the matter is, the two most important people in a real estate purchase are the buyer's REALTOR®, and the buyer's lender. If you're thinking of buying a home, either now or in the near future, contact the Global Property Real Estate REALTOR® in your area
here
.
For a mortgage lender, we suggest contacting
Barry Goldenberg
, Senior Loan Originator at Luxury Mortgage.
---