Thursday, October 25, 2018 / by Vanessa Saunders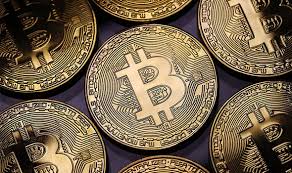 Will cryptocurrency like Bitcoin or Block Chain become part of the Hudson Valley real estate economy? Recently in Miami, a financier was the seller of a 950-square-foot Miami condo with a price of about 60 Bitcoins. The seller has been in finance for the past 25 years and he's decided to sell this property just for Bitcoin. The seller owns three other homes and is using the sale of the Miami condo to acquire cryptocurrency.
Crazy, right? but maybe not. The development of the blockchain technology that under-girds Bitcoin is expected to impact major sectors of the economy, few more important than real estate.
Bitcoin, like several other brands in the cryptocurrency space, is used for cash-less transactions for purchasing or selling anything. Stocks and bonds, property of all kinds, even homes have sold on the cryptocurrency market using Bitcoin, Block Chain or several other iterations of this kind of non-cash currency.
The real estate deal like the one above is remarkably simple. Once the seller gets a suitable offer, the transaction works like an all-cash purchase, but instead of using bank accounts, the buyer transfers Bitcoins to the seller's digital "wallet," which takes about 15 minutes.
Prior to closing, the seller needs to find a lawyer for the closing who will accept fees in Bitcoin, and also find a title insurance company to underwrite the sale.
A home in the Ponce Davis area of Miami is selling for $6.499 or the equivalent in Bitcoin. A two-bedroom condo traded hands in December for 17.741 Bitcoin, or the equivalent of $275,000 in what some said was the first "Bitcoin-to-Bitcoin" real estate transaction in the U.S. In past sales that involved bitcoin, a buyer converted the cryptocurrency to dollars through a website like Coinify or Bitpay before closing the sale.
Not every exchange has gone so smoothly, however. A Redfin agent based in San Francisco saw a deal for a luxury home in Silicon Valley fall through when the client couldn't sell bitcoins in time to make good on his offer.
So what is Bitcoin and crypto currency? (The short answer.)
Cryptocurrency is best thought of as digital currency (it only exists on computers). It is transferred between peers (there is no middleman like a bank). Transactions are recorded on a digital public ledger (called a "blockchain"). Transaction data and the ledger are encrypted using cryptography (which is why it is called "crypto" "currency"). It is decentralized, meaning it is controlled by users and computer algorithms and not a central government. It is distributed, meaning the blockchain is hosted on many computers across the globe.
Meanwhile, cryptocurrencies are traded on online cryptocurrency exchanges, like stock exchanges. Bitcoin (commonly traded under the symbol BTC) is one of many cryptocurrencies; other cryptocurrencies have names like "Ether (ETH)," "Ripple (XRP)," and "Litecoin (LTC)."
How does cryptocurrency work? (Another short answer.)
Transactions are sent between peers using software called "cryptocurrency wallets." The person creating the transaction uses the wallet software to transfer balances from one account (AKA a public address) to another. To transfer funds, knowledge of a password (AKA a private key) associated with the account is needed. Transactions made between peers are encrypted and then broadcast to the cryptocurrency's network and queued up to be added to the public ledger. Transactions are then recorded on the public ledger via a process called "mining" (explained below).
All users of a given cryptocurrency have access to the ledger if they choose to download a "full node" wallet (as opposed to holding their coins in a third party wallet like Coinbase). The transaction amounts are public, but who sent the transaction is encrypted (it is pseudo anonymous). Each transaction leads back to a unique set of keys. Whoever owns a set of keys, owns the amount of cryptocurrency associated with those keys (just like whoever owns a bank account owns the money in it). Many transactions are added to a ledger at once. These "blocks" of transactions are added sequentially by miners. That is why the ledger and the technology behind it are called "block" "chain." It is a "chain" of "blocks" of transactions.
Blockchain's potential for reducing friction in transactions and automating record-keeping tasks has major implications for the brokers and agents, local governments, investors and attorneys involved in both commercial and residential real estate. The technology could make for easier and more accurate deed transfers, improved ease and transparency in investing, even more accurate and up-to-the-minute MLS (multiple listing service) listings.

If that's the case, we're all for it!
---