Tuesday, September 10, 2019 / by Vanessa Saunders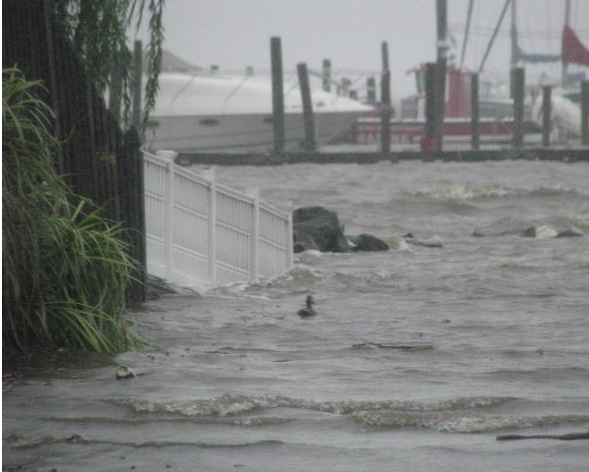 Tropical Storm Humberto will be the next named storm, and it could form from a new system that popped up this weekend and is projected to move over the Bahamas and Florida. Needless to say, another hurricane season is upon us and for many, there is a risk they may lose lives, property, infrastructure and coastline sea walls. Strong hurricanes such as Dorian, the last hurricane to pound the Caribbean and Florida landscape, and Sandy hitting the Hudson Valley, washed away possibly billions of dollars worth of homes, businesses, roads, and seawalls put in place to help protect coastlines.
For sellers whose properties are located in designated flood zones, the risks presented by storms and flooding are a significant problem in selling. Many banks require buyers to purchase comprehensive flood insurance, which is not only a lot more costly, but also harder to find. Subsidies for the National Flood Insurance Program (NFIP) were reduced in 2012 while insurance rates have increased by up to twenty five percent. What this means is that in the next few years the cost of flood insurance premiums may end up being up to four times higher.
Legislation to bring back subsidies to cushion the cost of premiums has been stalled in Congress, making it very difficult for sellers to estimate how much potential buyers may end up paying for their insurance premium. So, how should a seller proceed in listing a flood-zone home for sale.
A Seller's Responsibilities in Flood Zone Property Sales
Full disclosure is the main responsibility for home owners who want to sell their property. This information can also be found on the internet and it's regularly updated. To check the floodplain maps in your area, all you need to do is go to FEMA.gov.
It is highly important that your listing price reflects the extra costs that purchasing flood insurance for the property will create. This is very important if you want to make your property competitive with other homes for sale not located in a high risk flood zone.
Methods for Selling a Property in a Flood Zone
Even though there are many challenges associated with selling property in a high risk flood zone, that doesn't mean you cannot sell yours.
Below are the top 4 things a seller can do to help sell his property, while putting the buyers at ease.
Reduced insurance costs for a year. Sellers can show good faith to potential buyers by offering them a discounted insurance cost for a year from the buying price. Doing so can convince them to purchase the property and help prepare them for next year's flood insurance premium bill.

Prove to the buyers the risk is minimal. If the area hasn't flooded for a year and you have never had to make a claim for flooding, you can request a report from your insurance agency for the claims history information in a database called the Comprehensive Loss Underwriting Exchange, or CLUE and show it to potential buyers.

Make required improvements. In case the property is just a few inches outside of a flood zone, then you may want to elevate the property to just outside the floodplain. A contractor can do so by using pilings. Yes, it's a time consuming and costly process, but if you're having a hard time selling the property, this method can be well worth it.

Challenge the flood zone designation. If you think that the home shouldn't be categorized as high risk, then you can instruct your client to appeal through FEMA in order to remove the designation. Decisions can take up to 60 days. https://www.fema.gov/change-flood-zone-designation-online-letter-map-change
---