Thursday, May 14, 2020 / by Vanessa Saunders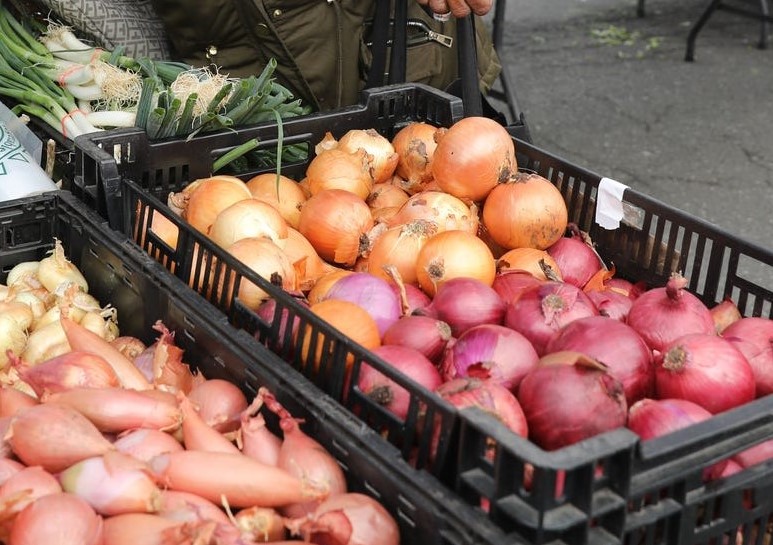 By Vanessa Saunders, MBA, MIMC , Broker Owner, Global Property Systems Real Estate.

May 14, 2020
The Nyack Farmer's Market will hold a "soft opening" today, May 14 continuing their every Thursday tradition during warm weather months, opening from 8 a.m. to 2 p.m. This year's market comes with a new list of safety protocols to follow social distancing guidelines.
Market guide lines can be viewed in detail HERE, but their protocols follow what we've all gotten used to - wear a mask, keep your distance, don't touch the goods, etc. They ask that we pre-order and pre-pay when possible from the list of vendors on the Nyack Farmers Market page.
Farmer's markets are a quaint and delightful tradition in towns and villages on both sides of the Hudson River. They offer an easy, reliable way for residents to have access to locally produced foods. Stands proudly display overflowing produce, fresh and smoked meats, fresh-baked pies, breads, muffins and more. Vendors typically offer samples of cheeses and dairy products, craft-brewed beers, wines and distilled liquors that easily surpass the quality of their mass-produced rivals.
Most outdoor markets are weekly affairs, held on blocked off streets in the middle of town. They typically are teeming with shoppers; locals and tourists alike. It will be interesting to see how social distancing protocols change the "vibe." The fact that farmer's markets are held outdoors is one big plus for the safety of others. This year's markets will be different, but if I know upstate New Yorkers, their solutions will be delightful.
If you are interested in moving to the Mid-Hudson valley, search all seven Mid-Hudson Valley counties (Dutchess, Orange, Putnam, Sullivan, Ulster and Westchester) for homes for sale or rent by using our free search site at www.gpshouse.com.
For real estate statistics and community information about any of the seven Mid-Hudson counties, plus Long Island, Nassau County, Suffolk County and Manhattan, go to:
For individual counties, use the links below:
CONTACT US at Global Property Systems for more information about Hudson Valley real estate, or to find your next home.
---