Monday, June 3, 2019 / by Vanessa Saunders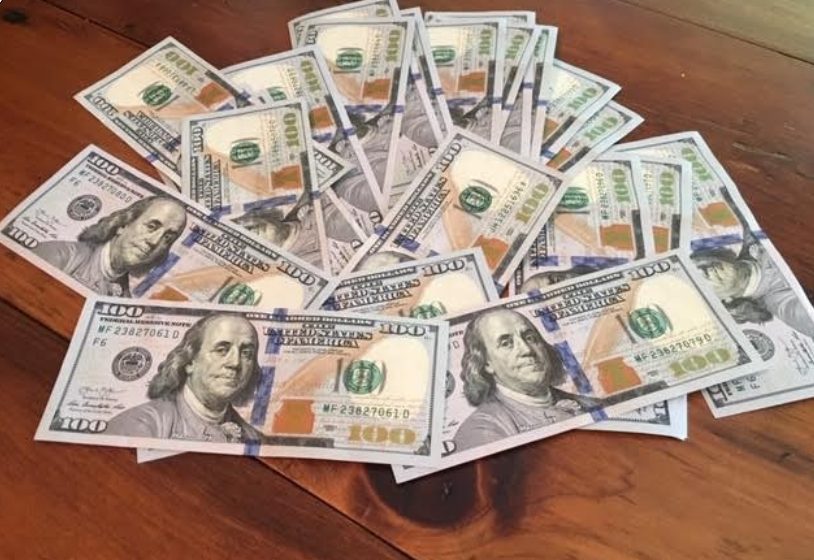 Our sellers are often shocked when they accept a full price offer on their house the day it goes on the market. Very often, their response isn't joy or congratulations but a suspicion that they priced the property too low. Sometimes they wonder if we were duping them into a low price so we could turn around and sell it to buyers we kept in our back pocket. Sellers want to know "How did it sell so fast? Did we leave money on the table?"
But buyers in that same situation often have their own suspicions as well. They wonder, "They accepted our offer so quickly! Was it priced too high? Did we pay too much?" Buyers wonder if they had offered less to begin with, would the sellers have accepted that offer as well? We have seen both parties cancel a contract or otherwise want to re-negotiate the deal. Often, both parties blame their real estate agent. This is where the value of a REALTOR® becomes apparent. Consider the following when you wonder why a home sold in a day.
What phase is the real estate market in?
Back in the booming days of the 2004-2007 real estate bubble, homes were snatched up in a matter of hours. Offers inevitably exceeded listing prices (and banks were writing financing for anybody). That was a seller's market, with few homes for sale and buyers competing with each other to get their offer accepted. As of the time this blog is posted, June, 2019, we are in a similar but not-quite-so-hot sellers market. The long and short of it is, if there are very few homes available for sale, a shortage of inventory, many homes will quickly sell simply because there is little to buy. The homes that are listed appropriately, within the prices of comparable sales, will sell much faster than overpriced homes. Homes that are overpriced might not sell at all.
The opposite of a sellers market is, obviously, a buyer's market. Inventory, as we REALTOR® call homes listed for sale, is plentiful. Unless there is something especially desirable about a property, it would be odd to sell in one day. Buyers have lots of options and can pass on a property if it is taken by someone else. If a full price offer comes in the first day, it could be the house is under priced. In that case, the sellers might wait a couple days to see if any other offers arrive. If there are no other offers at that price, the market is telling you that the price was right.
Your REALTOR® did his or her job.
Sellers and buyers alike often don't realize what goes into putting a house on the market. It' is so much more than sticking a sign in the front yard. We study the market daily, watching what properties sell, what they sell for and how long they are on the market. Part of our study for listing a house is called a Comparative Market Analysis. Our listing REALTORS® analyze Multiple Listing Service (MLS) information on similar homes in the same or similar neighborhoods. Unlike Zillow and Trulia which use algorithms with incomplete data, we have "boots on the ground" familiarity about the market. We often have actual sales data unavailable to the automated value machines.
In the weeks prior to "going live" we show sellers what they need to do to get the property ready to market: de-cluttering, sprucing and fixing up, and perhaps even proposing staging when it needs a professional touch. In those weeks, we also build custom website for the listing and post them on real estate websites in 50 languages in 300 countries around the world. We use professional real estate photographers to showcase the property to its best advantage, and submit the maximum number of photos to the eight MLS groups we are members of. If a buyer shows up with an offer the first day a house is on the market, it could easily be because of these efforts.
If it's priced too high, it won't appraise.
If a buyer is using lender financing for some of their offer, the lender will inevitably perform an appraisal, to be sure the money they are lending is for a property that's worth it. If it's not reasonably priced, the loan won't be approved by the underwriting department. That alone should protect buyers and assuage their fears that they are offering too much. Sellers should ask to see the comparable sales their REALTOR® used to price the home, if they haven't already. (We show all appropriate comps to our selling clients before they even list with us.)
At the end of the day, sellers should know that a REALTOR® (a designation only offered by the National Association of REALTORS®), requires their members to follow a
code of ethics
. This code stipulates that every REALTOR® is forbidden to conduct "business practices which may damage the public or which might discredit or bring dishonor to the real estate profession."
What's most important for you, our sellers, is that you received a fair price for your home with little disruption, and are now able to move on with your lives. What is important for our buyers is that you bought the home you wanted to buy, it fits your needs, and you're happy with your new residence. If you were able to find that home in one day, congratulations.
---