Tuesday, July 14, 2015 / by Vanessa Saunders
A while ago I wrote a warning blog for people who may be considering a "reverse mortgage" on their home to provide them cash from the equity in their home for retirement. Now, the Feds are getting involved. About time.
We've all seen the TV ads - a minor celebrity like actor/former republican presidential candidate Fred Thompson, or more recently, Henry Winkler (who wouldn't believe "The Fonz?) informing us in consoling tones that we can enjoy a secure, carefree retirement by setting up a "reverse mortgage" on our home's equity. Sounds great. After all, if it's what it sounds like, a reverse mortgage must be the opposite of our home mortgage, right? You know, the one where we gave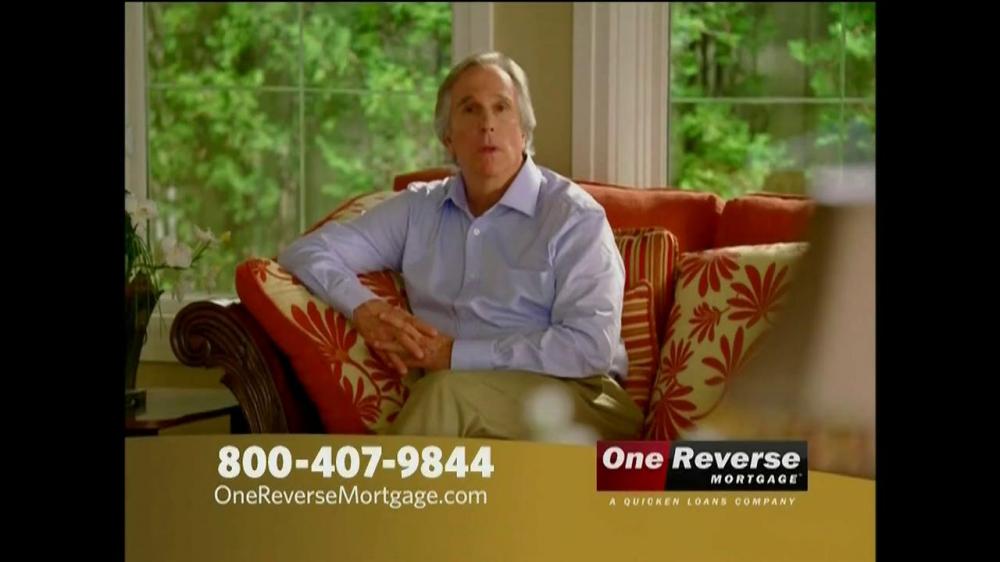 our lender some money every month and at the end of 20 or 30 years, owned the house. So now, the bank will give us money every month and in 20 or 30 years, they get the house back when we decide move out or die. No?
No! So-called Reverse Mortgages are loans, pure and simple. You have to pay them back, just like a loan. You pay interest just like a loan. You pay taxes, insurance and maintenance. And if you don't, you can be foreclosed on. Just like a loan.
The Consumer Financial Protection Bureau, a watchdog commission created by President Obama, just released a consumer advisory about companies like AAG and their advertising. It says in part:
"Ads for reverse mortgages are found on television, radio, in print, and on the internet, and many ads feature celebrity spokespeople discussing the benefits of reverse mortgages without mentioning risks. We looked closely at many ads and found incomplete and inaccurate statements used to describe the loans. In addition, most of the important loan requirements were often buried in fine print if they were even mentioned at all. These advertisements may leave older homeowners with the false impression that reverse mortgage loans are a risk-free solution to financial gaps in retirement."
The study focused on 97 ads from a variety of lenders that appeared in five large urban markets between March 2013 and March 2014. The study is also based on interviews with 59 homeowners aged 62 and older to get their impressions of the ads.
What the survey found was that a significant number of homeowners, lured by images of elderly people enjoying a leisurely retirement, believed that because the money they received through a reverse mortgage represented home equity they had accrued over time, there was no reason they would have to pay it back. Others thought that having a reverse mortgage meant they could never lose their home. Both ideas are false.
With many of the ads festooned with official looking shields and eagles, some viewers thought the program was backed by the federal government. Also not true.
The advisory offers more information to consumers still considering reverse mortgages, and a hot-line for consumers having trouble with their mortgage or having difficulty reaching their mortgage servicer. (855) 411-2372 or TTY/TDD (855) 729- 2372. It also enumeratesthree ways consumers can protect themselves when taking out a reverse mortgage loan.
Incomplete and inaccurate statements? Who'da thought ya couldn't trust the Fonz!