Monday, February 5, 2018 / by Vanessa Saunders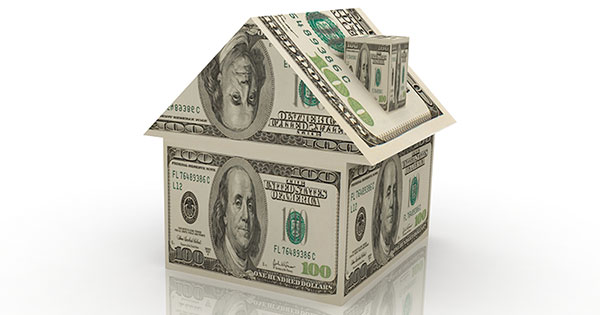 We've all see the TV commercials for reverse mortgages - an old and trusted movie star touts a revolutionary new way for seniors to stay in their home and live off the equity they've built up over the years, FREE! It sounds great, but supposedly secure homeowners are being foreclosed on at an alarmingly increasing rate.
The California Reinvestment Coalition (CRC), reported that foreclosures on reverse loans soared by 646 percent in 2016. CRC is a network of 300 nonprofit groups in California working on issues of housing fairness and access. It obtained data in 2017 from the U.S. Department of Housing and Urban Development (HUD) through a Freedom of Information Act request on the agency's home equity conversion mortgage (HECM) program.
Reverse mortgages offer homeowners age 62 years and older a way to generate cash by borrowing against their home equity, with funds drawn as a fixed monthly payment or line of credit. Unlike a standard home equity line of credit, no repayments are required during the borrower's lifetime. When the borrower dies, heirs can repay the amount of the loan, or turn the home over to the lender.
But homeowners can be foreclosed on for several reasons. Even though there are no payments required, the homeowner still has to keep current with property taxes and insurance payments. Borrowers also must make repairs to keep the property value up, and must remain in the home as a principle residence. If the borrowing spouse has to move to a nursing home or hospital for long term care, the loan is called in. Heirs can repay the amount borrowed or turn the property over to the lender.
CRC found a disturbing increase in the number of defaults by borrowers. In its analysis of HUD data, it found the number of defaults leading to involuntary loan termination grew in fiscal 2016 to 89,064, from 45,381 the previous year. It seems HUD made several changes in its program which required lenders to take action against borrowers who fail to meet loan terms.
Failure to pay property taxes could result in a foreclosure with or without a reverse mortgage. But some practices lean toward the Simon LeGree side of banking. For example, in response to an AARP lawsuit, in 2015, HUD instituted a program where non-borrowing spouses could be allowed to remain in the home.
But the program, called Mortgagee Optional Election, is optional for lenders. CRC contends it has not gained much traction. because it's discretionary for lenders - and there isn't any requirement that loan servicers inform non-borrowing spouses that they can stay in the home if they want to.
HUD contends that 99 percent of foreclosures were part of the ending lifecycle of a reverse mortgage - the borrower dies or moves away, the heirs decide give the property to the lender, and the lender starts foreclosure proceedings. The home is sold, usually at auction and the termsof the loan are settled.
But that figure is at odds with the analysis of loan industry data by Reverse Mortgage Insight, a firm that studies industry trends. It contends HUD data reveals that among completed foreclosures from 2009 through 2017, 62 percent were due to death of the borrower; 22 percent occurred through a tax or insurance default, and 15 percent resulted because the borrower no longer occupied the home.
Reverse Home Mortgages have improved a lot in recent years, but remain a more complicated and less favorable option for most middle-class home owners. For them, downsizing by selling and moving to a smaller home or even renting is a simpler and less risky option for taking equity out of a home.
---