Tuesday, October 27, 2015 / by Vanessa Saunders
Crisp autumn days are resplendent with the smell of frost and fallen leaves in the air, clear blue skies, and the spectacular colors of autumn as the trees shed their leaves ready for their winter coats of snow. This is my second most favorite time of the year, with spring being the first. This apparently holds true for buyers too, as we see our second busiest time of the year for sales. Tradition has it that many sellers believe it best to hold off putting their homes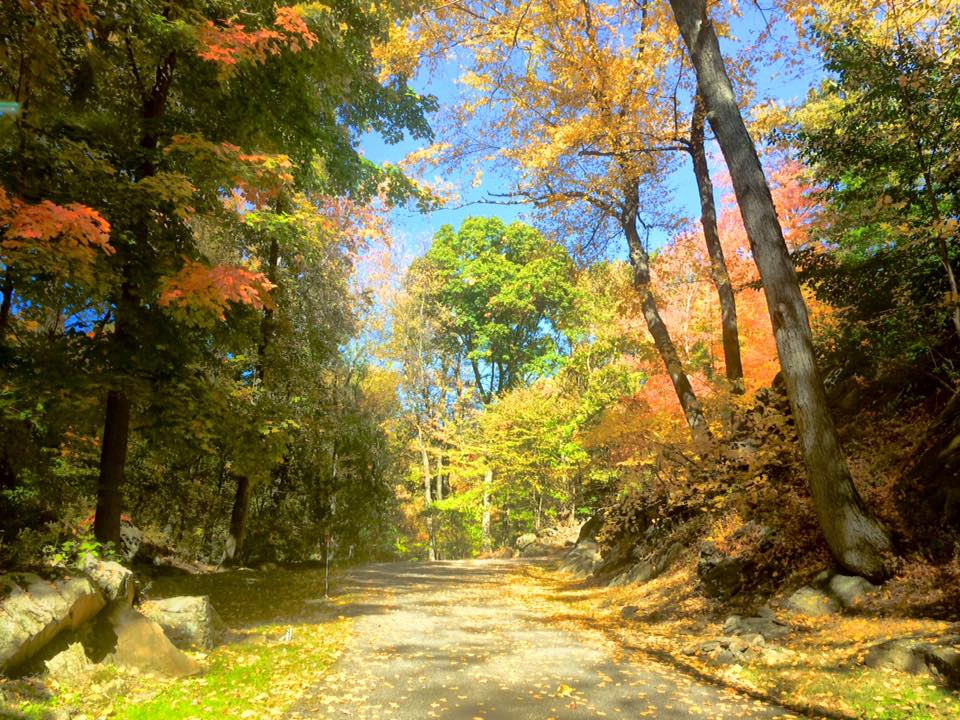 on the market until the spring, leaving the holiday season for enjoyment in the belief that buyers don't venture out until the snow melts, the sun rises high in the sky and the first Robin appears.
But the sales figures we see year around prove them wrong. This is true especially for the the generation of Millennial buyers (age 20 to 35) who are anything but traditional in their thinking that there's no time like the present. Nothing seems to stop them. Not weather for sure. They look for virtual open houses online, and practically know their short list of homes inside and out before ever setting foot in one. Another practice Millennials favor is to ask for the comps of each property before venturing out. They want to know days on market, price reduction history, and even ask for surveys, carrying costs (electricity/gas/oil/water), age of roof, furnace, water heater etc. If we can't provide the information they demand, they just move on. Their attitude is that there are many more on the market to choose from, with agents who can provide the information. Apparently Millennials buy using logic and information rather than emotion, until they get to visit their short list in person. Then the emotions kick in, but we find that they have basically made up their minds before even setting foot inside, having digested the many photographs and in-depth information provided in advance.
The average age of sellers in the Hudson Valley of New York is 60. They have raised their families, and now are empty-nesters. Most are thinking of moving south or downsizing. Most have lived in their homes for at least 20 years. But over those years, the entire real estate industry has changed. No longer do buyers visit brokers at their offices to mull over their inventory. Buyer agents serve mostly as door openers with electronic keys, only useful to those who haven't done extensive homework before venturing out.
"I typically hear people say, 'I want to sell my house in spring and summer because it's the best time,'" said Beryl Oles, Global Property Systems Mid-Hudson Regional Team Leader. "For some people it is, especially when it comes to transitioning kids into a new school. Doing it then is simpler and easier. So yes, I think in some ways, for some people, the best time to buy is spring."
Rethinking the Seasons
But Oles, among others, suggested that the best time to sell might be in the fall or winter.
"That is prime time," she said. "True, in fall and winter, you have less inventory out there, fewer homes to look at. But people who are buying a home in fall or winter, those are serious buyers. They are buying with a purpose – whether they're getting divorced, just found out they're having triplets or they're getting a job transfer. There's a reason for that move."
Most agents say that though you might have a horde show up for your springtime open house, precious few of them might be earnestly looking to buy. Tire-kickers, in other words.
"In my experience, in the season of nicer weather, you get more people out, kind of poking around, but not really serious," said Roberta Lutton, GPS's Sullivan County & SW Orange Team Leader. "It may feel good to have 40 people come through your open house in May, but I'd rather have two people with their agents come through in December than have dozens of looky-loos (an industry term for less-than-serious buyers) in the spring."
Lutton agreed that there will be less for buyers to look at in fall.
"But the competition is also lower," she said. "And low inventory can increase the time you spend shopping, but that doesn't necessarily matter – it only takes one house that you like, and it can come up at any time of the year."
But if you have buying or selling in your mind for spring, an important factor to consider is that in real estate, "spring" doesn't necessarily coincide with what it says on the calendar.
Spring starts in January in the real estate world
"(The spring selling season) starts out at the beginning of the year, in January. Right after the first of the year, there's a burst of activity from people who have been waiting for the holidays to be over," says Milton Katcher of the GPS Lower Hudson & NY City Team. "It ramps up to a plateau in about mid-May, which is when most people are listing for sale, and that continues pretty strongly through the summer. You'll see listings tail off in summer."
"They'll go down somewhat in September, more in October, down considerably more in November and then they fall off a cliff in December," he said.
Not that there will be zero buying activity at year end. "One of the most fiercely competitive sales I did in the past year was for a beautiful home that came on the market on Dec. 23," he said. "The inventory of homes for sale was low enough and the competition from buyers high enough that it turned into a bidding war, with offers reviewed on Dec. 26!"
"But don't count on a wellspring of enthusiasm from your real estate agent for such a scenario," he cautioned. "A home inspection and writing an offer over the Christmas holiday was wildly unpopular with everyone involved," he said. "But it was the right house for our buyers and we made it happen, successfully outbidding nine other folks!"
What's Your Moving Timetable?
One way to set a personal real estate timetable is to decide when you want to be in (or out of) a house, and work backward from there. The amount of time it takes from contract to the closing table can vary, but agents suggest that a two months is reasonable.
Sung Fung (AKA Anita O'Grady, one of our Westchester based Cantonese/Mandarin speaking agents) commented, "A closing here in Westchester typically takes about 60 days for a mortgage to process or 30 days for a cash deal." She explained that for a while in the past few years, it took longer for lenders to process mortgages, but the paperwork time seems to be accelerating lately.
For sellers, it's going to depend on local market conditions and price, both of which have undergone a transformation in many areas since the first of the year.
"The average time on market in Manhattan and some of the Boroughs is a week," says Lori Libby, a member of the GPS Manhattan team. "Two years ago, depending on neighborhood, I would have said, at a minimum, it could be 30 to 90 days." The average number of days a condo is on the market currently is about 12, with co-ops lagging behind due to their stringent board interview process."
Many Builders Offer Both Quick Move-In and Built-from-Scratch Homes
If you aim to move into a newly built home, planning backward from a move-in date is even more critical. You have a few timelines to consider. If you're buying a quick move-in or "spec" home – a new home that has been partially or fully completed by the builder – the time from contract to move-in might fit that one-month (or slightly longer) span.
If you're designing and building from scratch with a production or large-volume builder, Oles says, "I would plan for it to take from four to six months." Oles, who has worked with many Hudson Valley builders, added, "Bigger builders are pretty efficient and may get homes built more quickly. If you're building a new home from scratch with a smaller or custom builder, "those time frames may get a couple of months longer," Oles said.
Steve Moliterno, whose M.J.S. Contracting Corporation is based in New Rochelle, said that though he isn't a production builder, he thinks that some, depending on the house, can handle the process in a couple of months.
And "How long?" is the number one question his clients ask, he said. In the custom-home process, finding the right a lot may take anywhere from a day to several months. And then there's the matter of interviewing builders, which is a highly personal decision.
"Once you've selected a builder, the real first part, the design process is completely up to you and I will never rush a client in terms of design," Moliterno said. "I've seen some designs in as little as five weeks, but some take five months. And once we have plans submitted for a permit, it really is dependent on which village or city you're submitting to." He said he's noticed municipalities in his areas seem to be moving faster on permits lately – it might be a couple of weeks, best-case scenario, in his experience. Moliterno tells most clients to expect actual construction to take six months.
The Best Time to Build
But back to the calendar: "People think we can't build in winter, in a colder climate. But that's not true. We can't pour flat concrete – I can't pour your driveway until it gets warm. But we can pour a basement floor because we can tent it and suspend heaters in the basement."
The spring thing raises its head again. Moliterno said many clients automatically presume construction needs to begin then. "I tell them, it can start whenever you want, but starting in winter can be advantageous, because the bigger detriment to (speedier) construction is rain," he said. "We can work in snow, but heavy rain stops us dead.
"I love to start a home in the fall because I know that the homeowner is going to be in it, typically in April or May, and then the ground is good enough that I can pour the driveway," he said.
So once the decision to build has been made, when do you put your soon-to-be-former house on the market? "The best time to list their house is as soon as they say, I have found the builder I want," Oles said. A good rule of thumb, she said, is to presume that unforeseen delays could occur. "If the builder says it's going to take three months to build, plan for four," she said.