Thursday, June 25, 2015 / by Vanessa Saunders
A report recently published by the National Association of Realtors (NAR) found that the number one
biggest threat to the real estate industry as a whole are "untrained, unethical and/or incompetent agents." One person quoted in a story by the Washington Post on the study recently said, "After buying and selling a few houses I would rate real estate agents just barely above the drug cartels when it comes to morality and honesty."
I couldn't agree more.
After listing and selling hundreds of houses over the last ten years, I have SEEN real estate agents who's morality and honesty is BELOW that of the drug cartels. I have had agents refuse to let me show their listings so they could sell both sides on their own and earn double the commission. This is illegal. I have had agents forge the signatures of sellers to renew a listing when their contracts ran out. This is called a felony. I have had a newly-hired agent steal my electronic key to show a house. This is not only an ethics violation but a violation of trust. That new agent was very quickly an ex-agent. And don't get me started about finding false or misleading information on property profiles.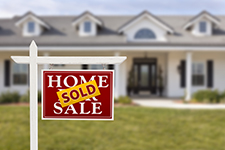 Beyond the crooks, criminals and crackpots, some agents I've found are just incompetent. From leaving the front door of a listing of mine unlocked after a showing, to setting off burglar alarms, to not knowing how to use the computer tools available to them to do their jobs well, you'd be stunned. My "top ten" list would run ten pages.
NAR commissioned the report "in the belief that it is healthy and helpful to hear what others are saying, especially those ideas that might be uncomfortable or disagreeable." I find the report to be spot-on in recognizing one of our industry's major problems. Bad real estate agents make for bad perceptions of the industry.
I do not fault NAR in this effort to address the problem. NAR, in fact, has been applaudably pro-active in setting standards of ethics and behavior for the last few years. Agents who join NAR must successfully take a rigorous series of classes in ethics and procedures to be designated "Realtors." That's big "R" Realtors, and the word comes with a registered trade mark designation. I explain the difference between real estate agents and Realtors by saying, there are Yankees in New York, but they are not the New York Yankees.
Big "R" Realtors know the rules and are well schooled in ethics. They treat associates fairly and work for clients in their best interest. Big "R" Realtors are skilled in negotiations, pricing, and computer skills and are up to date on local

knowledge. And funnily enough, Big "R" Realtors are generally more successful than small "a" agents. What a surprise.
Perhaps a telling statistic about NAR's efforts was revealed in May, 2012 by a Gallup Poll rating the honesty of various professions. Real estate professionals received their highest rating yet in the 2012 poll since Gallup began measuring Americans' perceptions of honesty and ethics of 21 professions since 1976. That year, we passed lawyers, business executives, and advertising practitioners to rank mid-way between best and worst. (Nurses were number one. Bringing up the rear in that year's survey were Members of Congress, a position our leaders stubbornly refuse to give up to this day.)
Some Realtors have questioned the wisdom of NAR in releasing the study, but I find it a refreshing bit of transparency by our national organization. Showing Americans that Realtors are concerned about the behavior of the "untrained, unethical and/or incompetent agents" in our midst says, "We may not be perfect, but we're working on it."
In a related note, a former NAR compliant website, Realtor. com, was recently bought by newly-retired magnate Rupert Murdock's news group. I have noticed that even though the new Realtor.com's advertising still implies that all listings are by certified Realtors, not all are. In fact, any agent can put a real estate listing on the site. Ah when the cat's away...
My advice? Next time you hire a real estate agent or look for a home, be sure you hire a Realtor.