Friday, April 17, 2015 / by Vanessa Saunders
By Dave Bertola, Licensed Home Inspector,
Peace of Mind Home Inspections
One of the required parts of a house inspection is to check for the presence of radon gas if there is a basement or crawl space. The gas, a by-product of the natural decay process of Thorium and Uranium in our soil and rock strata, has been deemed dangerous by the Environmental Protection Agency (EPA). Indeed, it is the second leading cause of lung cancer in the United States, just after smoking tobacco. For many home owners and buyers, having a "bad" radon test sends shivers down their spines. Fortunately, getting rid of radon is a lot easier than quitting smoking.
Radon testing is simple. I place a small test kit about the size of a 16-oz peanut butter jar in the basement or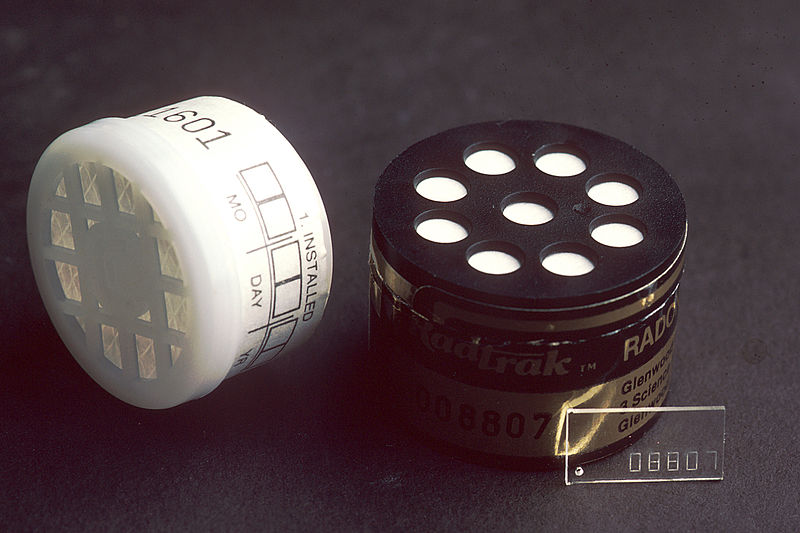 crawl-space of the tested home. Two days later, I remove the kit and send it in for examination. The testing center report tells me if the kit has detected the presence of radon, and at what levels. If the levels are above the acceptable limits, I inform the broker whose clients are buying the property. They generally request another test, to check the reliablity of the first report. If it registers high again, they are faced with mitigating the problem.
I've seen levels ten times the recommended limits in the Lower Hudson area. Often they occur in basements or crawl-spaces which haven't had adequate ventilation. Numbers like that can cause buyers to freak out, but what many people don't realize is, it is relatively easy and not very expensive to install a mitigation system that removes radon and prevents it from building up again.
Mitigating Radon
Radon primarily occurs in basements, crawl spaces and other enclosed areas which have exposure to soil and natural bedrock stone. In those areas, it is usually quite easy to install a vent pipe system and fan, which pulls radon from beneath the house and vents it to the outside. This is also called sub-slab depressurization, active soil depressurization, or soil suction. Generally, indoor radon can be mitigated by sub-slab depressurization and exhausting the radon-laden air to the outdoors, away from windows and other building openings. Venting it through a pipe, or pipes, to the air above the home where it is quickly diluted is considered the most effective method of dealing with radon gas. Positive-pressure ventilation systems can be combined with a heat exchanger to recover energy in the process of exchanging air with the outside.
But simply exhausting basement air to the outside is not necessarily a viable solution as this can actually draw radon gas into a dwelling. Homes built on a crawl space may benefit from a radon collector installed under a "radon barrier" (a sheet of plastic that covers the crawl space). For crawlspaces, the EPA recommends a process called "sealing." It involves covering the earth floor with a high-density plastic sheet. A vent pipe and fan are used to draw the radon from under the sheet and vent it to the outdoors. This form of soil suction is called submembrane suction, and when properly applied is the most effective way to reduce radon levels in crawlspace homes.
Radon gas is common in this part of the country but shouldn't be considered a "death sentence" at a home inspection. Mitigation in most cases is pretty simple, and usually not very expensive.