Friday, December 20, 2019 / by Vanessa Saunders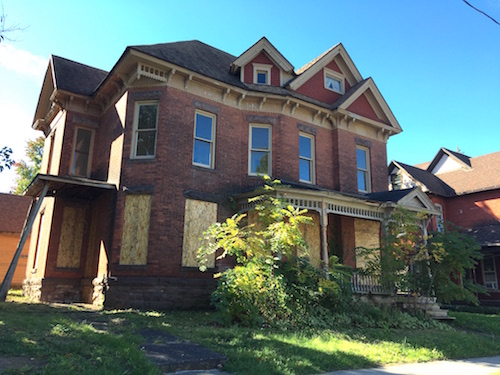 New York residents can sleep soundly now, knowing that the governor and the legislature have moved to outlaw zombies in the Empire State.
The bill, however, is not intended to keep roving bands of the living dead off our streets and from eating our brains. On Wednesday, Dec. 18, New York Gov. Andrew Cuomo signed into law the Zombie Property Remediation Act of 2019 which gives municipalities the ability to force mortgage lenders to either foreclose abandoned properties or to issue a certificate discharging the mortgage.
So-called Zombie properties are homes or buildings that have been abandoned by their owners before banks have finished foreclosing on them. In many cases, according to Hudson Valley politicians and fire officials, these homes have little value, and banks will take years to finish the paperwork. In the meantime, such properties fall apart, or burn down. They deplete surrounding property values, but all too often foreclosed and un-maintained residences are being used for squatting, or worse as sites for criminal activity such as vandalism or drug dealing.
"Zombie properties are plaguing communities all across our state, driving down property values and burdening our taxpayers," Cuomo said. "By making it easier for local municipalities to deal with these abandoned and un-maintained properties, we are helping to preserve homes and protect the quality of life in our neighborhoods."
In a statement released at the time of signing, the Governor's office said that zombie properties can sit in legal limbo for years, sometimes deteriorating to the point of needing demolition while the mortgage lender fails to complete processes. The new law, the statement explained, makes it easier for municipalities to reclaim and re-develop zombie properties and get them back on the property tax rolls.
Is there a zombie house lurking around your neighborhood? Feel like going Zombie hunting? New York provides an easy to use its
Vacant and Abandoned Property Registry
listing zombie properties throughout the state managed by the state Department of Financial Services. Proceed at your own risk, and be sure to take along a baseball bat.
---