Wednesday, June 27, 2018 / by Vanessa Saunders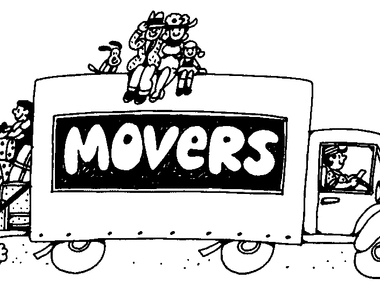 Anybody buying or selling a house means they're moving to somewhere else. That means they'll likely be finding new places to eat, shop, drive and play. It also means (dramatic music here) NEW NEIGHBORS! So what better thing to do to get connected than use a new social media network called Nextdoor. This community networking site already has groups in 176,000 neighborhoods, or over 83% of the neighborhoods in America.
On Nextdoor, neighbors can find and offer help for all kinds of odd jobs (like hanging Christmas lights or clearing up after a storm), sell or give away unwanted items, or get help with projects that need a little extra muscle (draining a flooded basement) or brain-power (installing a new computer) As they suggest on their website, "find a last-minute babysitter, plan a local event, or share safety tips." It even comes in handy when you just want to meet some of your neighbors.
Joining is easy on their
website
. Just register with your address and email and you're started.
A few etiquette Do's and Don'ts:
Do use your real name, not some cheesy fake name or avatar proxy. Get down and meet your neighbors!
Don't use the site as a bully pulpit for political rants, or to complain about those noisy neightbors down the street.
Do post goods for sale. Be sure you list your stuff in the "For Sale" or "Free" section so you don't look like a spammer.
Do ask for help if you need it. You'll be surprised how much neighbors want to help others.
---