Monday, October 23, 2017 / by Vanessa Saunders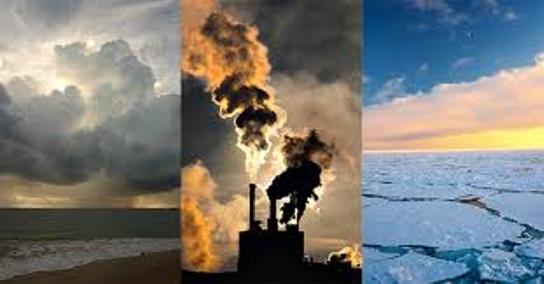 At a conference hosted by Inman News in Los Angeles this week, NASA climate scientist Mika Tosca predicted that global warming will have a disasterous effect on homes and businesses worldwide, and as a consequence, on the real estate industry as well.
Rising sea levels will be a significantly growing risk. Thermal expansion is melting glaciers and ice at both poles, raising seal levels by six inches since tidal charts measured such changes in the 1880s. It doesn't sound too threatening, but if the melting rate continues to expand as predicted, it could raise sea levels by as much as six FEET. A recent study by Zillow estimated that 1.9 million homes across the U.S., including some 33,000 homes in Miami and nearly 32,000 in New York City, would be underwater if sea levels rose six feet, which is a higher-end projection for the year 2100.
The consequences would affect millions of homes and much of the U.S. population. Tosca said. "A huge proportion of the United States and global population lives within five miles of the coast." Tosca noted that it's not just the steady rising of the seas that the real estate industry shoudl worry about. "It's actually from storm surge and high tides," Tosca explained, pointing out that Hurricanes Katrina, Harvey and Irma were some recent examples where even parts of cities not usually vulnerable to coastal flooding were flooded.
The recent heat-waves experienced my much of the nation are another sign that warmer temperatures are a danger to the real estate industry. The forest fires in California this fall destroyed thousands of homes in one of the worst such outbreaks in history. Abnormally high heat dries out grasses and trees, providing ample fuel for fast-moving fires.
"That's something we'll likely be seeing much, much more going forward," Ms. Tosca said, citing a study from NASA's Goddard Institute for Space Studies showing that extreme cold days have become rarer since the 1950s, while extreme hot days have become more common. "Unfortunately, also, hitting home here in California, this is probably going to mean more forest fires," Tosca said, later adding, "The amount of fire that is projected to increase in a warmer world is an increase of anywhere between 100 percent and 600 to 700 percent, and that's just with 1ºC. And if we're projected to see 6ºC of warming, you can imagine what's going to happen."
Tosca suggested that rather than deny global warming or abandon all hope of mitigating it, individuals can play a part in keeping it from a disasterous tipping point. She spoke of several times when governments came together to solve environmental problems. By enacting new treaties and regulations like the Montreal Protocol which helped reduce the size of the hole in the ozone layer, change can be possible.
GPS Says:
Individuals can make a difference by demanding more low-carbon energy in their neighborhoods and making more "green-friendly" decisions in their everyday life. Tosca pointed out that the trends of fewer coal-burning power plants and more clean energy resources such as solar and wind energy are encouraging.
---