Wednesday, September 25, 2019 / by Vanessa Saunders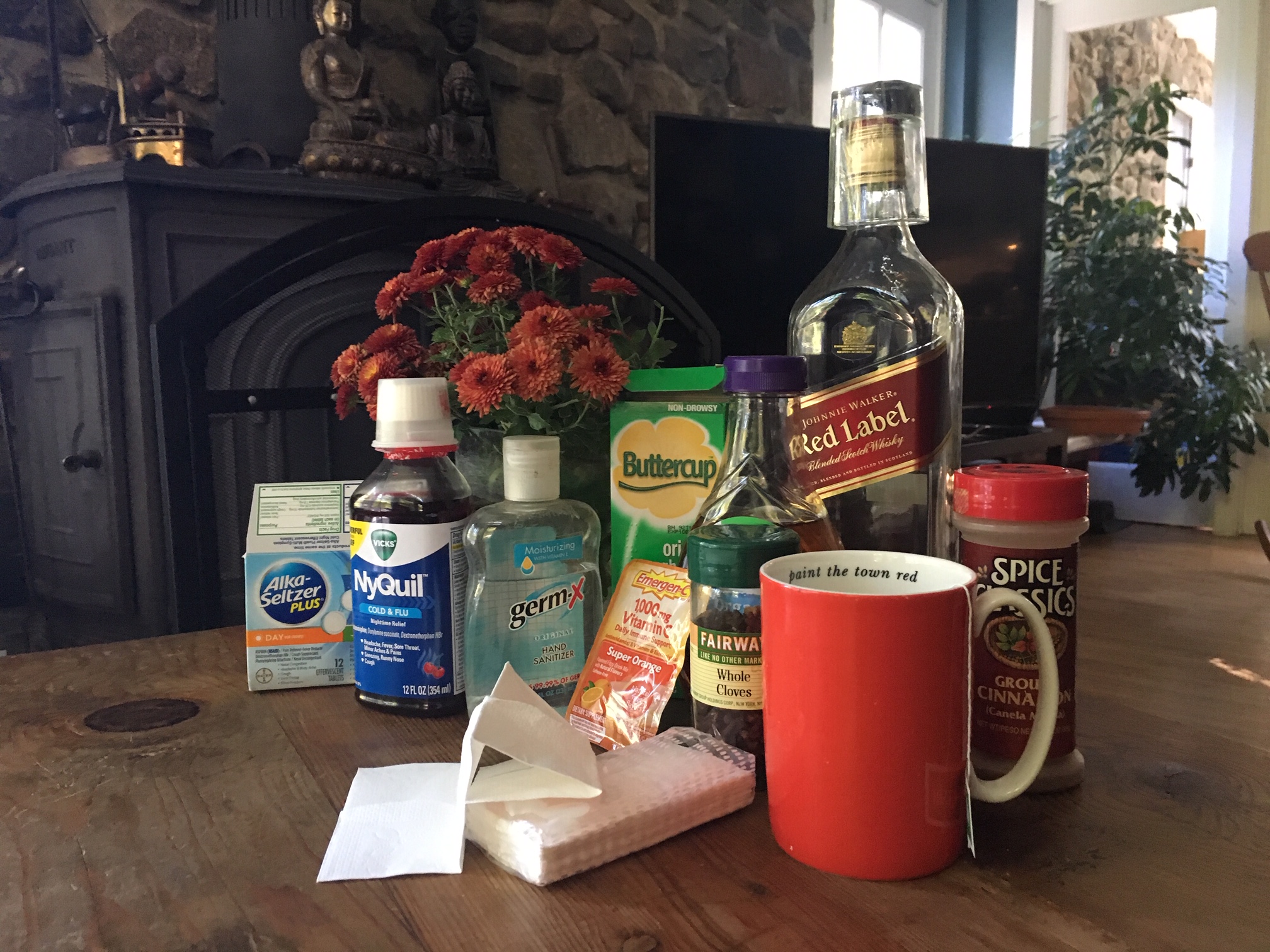 (Vanessa Saunders is in bed with a cold today, so her husband Tim is filling in with this blog.)
I can tell cold and flu season has rolled around again. A lot of people seem to be having their pre-winter cold early this year. My daughter, her husband and their 7-month old baby who came to stay for the weekend all had miserable colds. As soon as the kids left, Vanessa came down with the same cold. It was a good weekend for Kleenex and a bad weekend for phlegm.
I, however, will try to escape this 21st century plague in my usual fashion. I'll do OCD amounts of hand washing, refrain from touching any of my own mucus membranes, will carry sanitizer in a holster on my hip and drink gallons of Poland Spring ONLY FROM MY PERSONAL GLASS.
But my best defense, my suggestion for congestion, my most serious bacteria buster in the crusade on catarrh is Vitamin C, and lots of it. I mean LOTS. I max out the recomended daily dosage of 2,000 milligrams every day in the form of those large, orange flavored chewable tablets available at drug stores everywhere. Taken at the very first sign of infection, (the minute or two you first notice that tell-tale tickle in the back of your throat and not a minute later), I find this solution will stop a cold like Superman stops bullets.
For those not interested in popping chewables, vitamin C can also be found in nature. We all think of oranges and other citrus foods as our ultimate source of C, but while a Navel or Valencia may be packed with the C, they aren't the ones richest in it. Our top ten list gentlemen:
The 10 Best Sources of Vitamin C (That Don't Come as a Tablet), in Milligrams Per Cup.
And the number one best source of Vitamin C in the American diet:
Red Chili Peppers
214 mg.
Looks like chili con carne just might be on the menu tonite. With a cup of red chili peppers in it, that's gonna be one hot chili!
---