Thursday, November 21, 2019 / by Vanessa Saunders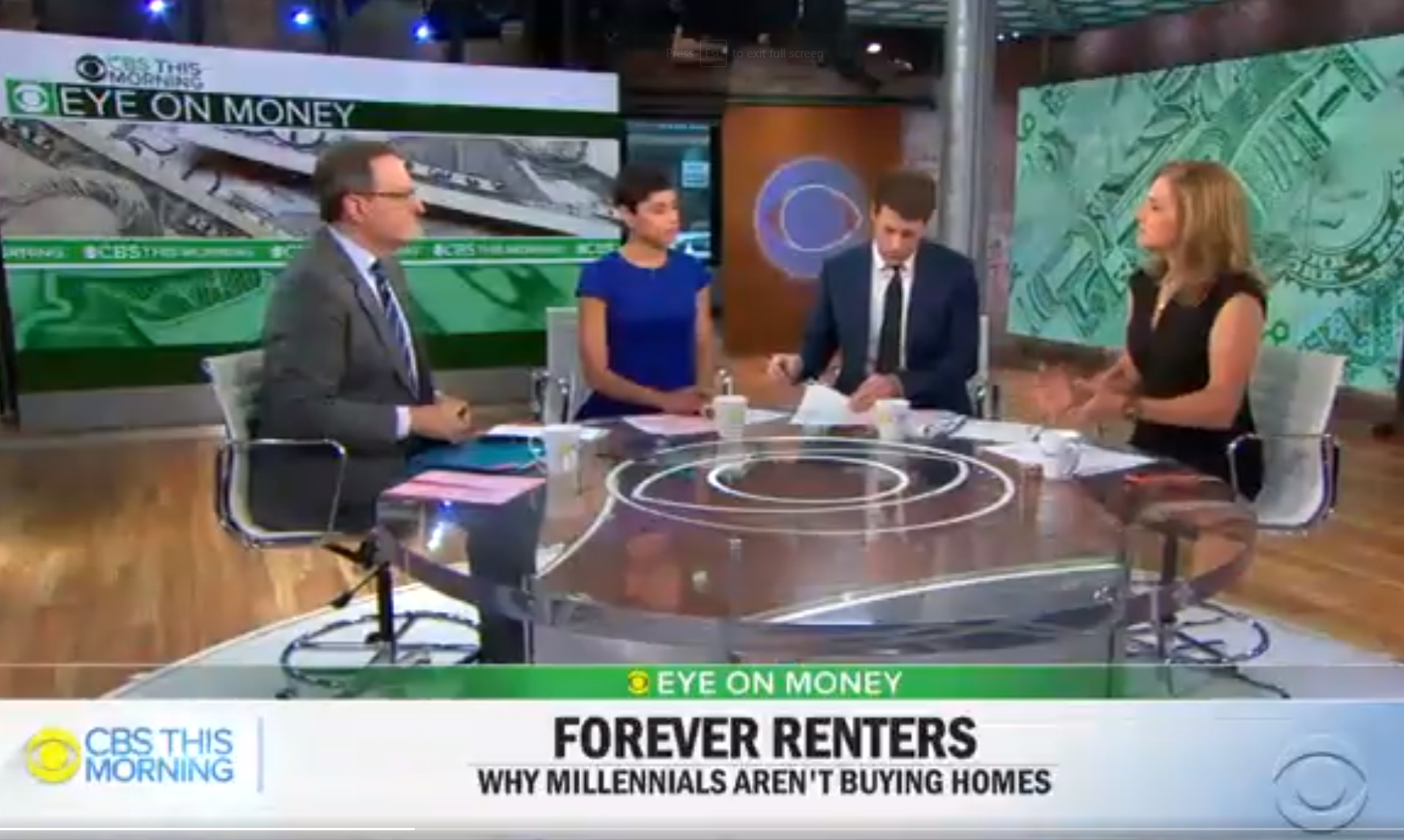 Maybe some of you saw the CBS "Eye on Money" segment this morning about why Millennials aren't buying homes, and may not own a home in their lifetimes. (If you didn't you still can.
Click HERE.
) CBS Business Analyst and long time financial adviser Jill Schlesinger went over a litany of the reasons why Millennials can't find and buy a house, all of which we have addressed often in this space. She mentioned how Millennials can't afford the rising cost of houses, how they are burdened with huge student debt and how they can't find a suitable first home because of the lack of homes on the market. Admittedly, these are all serious problems.
But maybe there's one solution Millennial home shoppers haven't tried.
Get a good REALTOR®.
A REALTOR®, a trained professional, is in the business of matching up homes with buyers, and is committed to looking after the financial welfare and housing needs of their clients. But more than that, a good REALTOR® (and that is NOT an oxymoron) knows things that can't be Googled, Zillowed or found on a cell phone.
According to The Balance Careers, an online employment service, the Millennial generation is "confident, ambitious, and achievement-oriented. They also have high expectations of their employers, tend to seek new challenges at work, and aren't afraid to question authority." They tend to be independent, and prefer to find their own answers. They may shy away from getting professional advice. But they shouldn't. A good REALTOR® can do more than many first-time buyers realize.
REALTORS® know their city and its neighborhoods. They have ways of finding homes for buyers that buyers aren't privy to. Beyond MLS listings, REALTORS®, for example, may know who was selling six months ago but took their home off the market for whatever reason. They may know a landlord wishing to get rid of a property. They may know a neighborhood in transition that will have homes coming on the market in the future.
A good REALTOR® has contacts in the industry, perhaps lenders who can secure financing others can't, other REALTORS® with expertise in other neighborhoods and markets, or creative thinkers who are willing to help. Most of all, a truly good REALTOR® will care, and actually treat their clients like family.
If you are looking for a home, Millennial or not, finding a good A REALTOR® is the first place to start when finding your first home.
---