Friday, February 9, 2018 / by Vanessa Saunders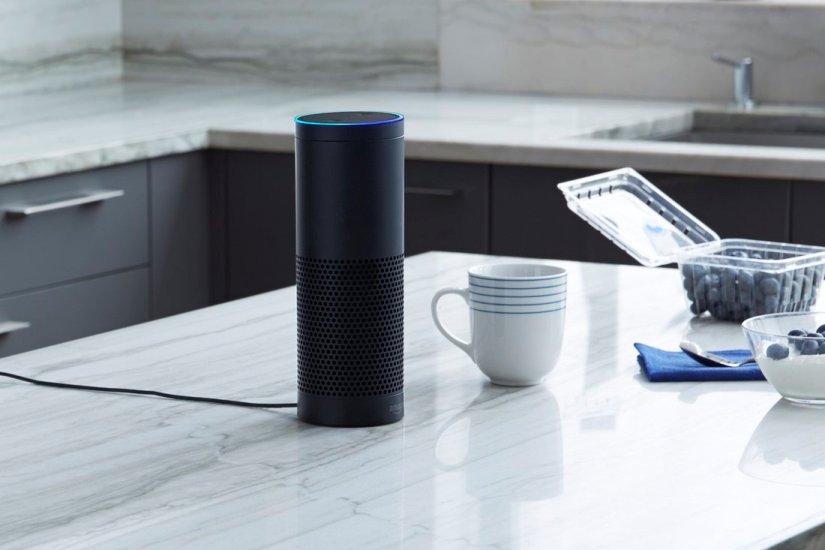 It seems like every time technology hands us something sparkly and new, it is immediately followed by a volley of mud and spitballs which we must constantly fend off to maintain new technology's shiny luster. So it is with smart homes. Or rather, with all the "smart devices" now available to help us cope with household jobs we used to handle on our own.
There is no shortage of smart home gizmos. Just ask anybody attending a national Consumer Electronics Show. Smart home technology has been developed, often in conjunction with our cell phones, to allow us to manage an otherwise stupid house.
For example, one device can monitor your home's temperature and energy consumption. Another monitors your refrigerator and can track your personal Twinkie consumption. They can turn off lights when you leave, and turn on lights when you get home. You can talk to a smart speaker that plays music and talks back, which is what we previously used teenagers for.

You can lock and unlock your front door with the tap of a finger, and talk to visitors on the doorstep intercom even when you're not home. There seems to be no end to the applications of smart home gadgets as smart functions become more and more arcane. Recently, outdoor rooftop control modules were introduced that allow you to operate your exterior Christmas decorations by phone. When they invent an app that actually takes them down and puts them away in the garage, call me.
But all these sparkly new conveniences come with the usual mud and a few spitballs when a real estate transaction gets into the mix. This is because all connected devices need to be re-purposed for the new buyers when a house is sold.
Taking Inventory
Sellers need to put together an inventory of all devices in the home. This includes modems, gateways, hubs and access points, connected access for garage, locks and gates, thermostats, lighting, smoke and alarm systems, irrigation systems, appliances and any other auto controls linked to home systems.
At Closing
Owners then need to submit change of ownership and contact information to device manufacturers and service providers, to ensure the buyers will receive security updates and related notifications, to maximize security and privacy. This inventory needs to be presented to the new buyers at closing, along with all passwords and usernames, so they can then assign new unique passwords and user names for administrative accounts.
At this time, buyers should also review the devices' warranties and support policies, and consider disabling devices or specific features that are no longer supported by a vendor. They should run any updates, and contact manufacturers to confirm devices are patched with the latest software and firmware. Also, buyers need to reset privacy and data sharing settings to reflect their preferences, including camera and microphone settings and other device functions. Security systems' access codes need to be reset, including ones for doors, gates and garage door openers.
That's a lot of passwords and IDs to manage, and it may seem to be a rather daunting task on top of all the other moving stuff that needs doing. But having the convenience of a smart home is certainly worth cleaning up a little mud and the odd spitball or two to get it sparkling like new.
---