Thursday, August 3, 2017 / by Vanessa Saunders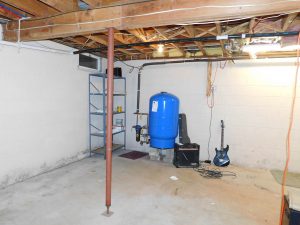 For many homeowners, concerns about their home's foundation is not high up on the list of household maintenance items. Foundations get overlooked for more visible problems - an aging roof, an outdated kitchen or need for a new coat of paint inside or out. But the foundation your home sits on is the basis of your home's structural integrity. Should a foundation begin to sag or crack and is left unattended, a whole host of other problems will emerge.
Foundation problems can result in various issues such as doors that stop fitting well, uneven floors, and walls with cracks in them. It also signifies that not only do you then have to repair the foundation but also do other repair works such as correcting trim, changing drywall, and shaving the doors in the house so they fit properly. The costs of these other fixes can add up and easily demonstrate the financial benefit of catching foundation problems early.
It makes good financial sense to get in touch with a reputable foundation repair service provider the moment you feel that there is a need for foundation repair. Initially, problems related to a building's foundation may not be apparent but if not attended to, they may become severe over a period of time.
If you plan on selling your home at any time in the future, keeping up your foundation will pay off. Buyers will be very interested in the state of their potential home's under-pinnings, for safety, structural and cosmetic reasons. Buyers will be comforted knowing that the sellers have taken the time to maintain the most basic part of their home. Also, a reputable foundation restoration firm will often offer a warranty on their work, adding an extra blanket of comfort for the buyer. If a foundation is left in too bad a state of repair, it's condition can influence lenders, who may not consider the structure to be worth financing.
GPS Says:
Timely foundation repair can save a home owner money and time in the long run, and the earlier it is addressed, the less expensive it will be to correct.