Wednesday, June 13, 2018 / by Vanessa Saunders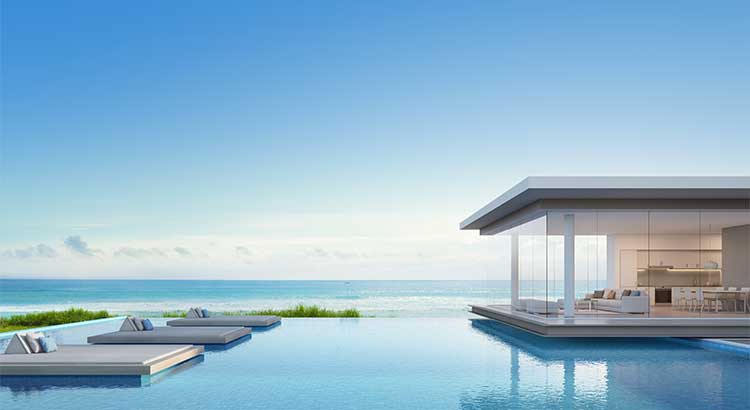 They say figures lie and liars figure. Keeping Current Matters (KCM), an international reporter on real estate and the economy certainly proved that old saw in a recent report. Always optomistic, KCM took recent sales figures for the luxury housing market and proclaimed they proved that the government's new tax laws capping deductible mortgage interest at $10,000 actually BOOSTED sales of luxury homes.
Here are the relevent facts KCM quoted:
"1. According to NAR's latest Existing Home Sales Report, here is the percent change in sales from last year:
Homes sales between $500,000 – $750,000 are up 11.9%
Homes sales between $750,000 – $1M are up 16.8%
Homes sales over $1,000,000 are up 26.7%
2. In a report from Trulia, it was revealed that searches for "premium" homes as a percentage of all searches increased from 38.4% in the fourth quarter of 2017 to 41.4% in the first quarter of 2018.
3. According to an article from Bloomberg:
"Median home values nationally rose 8 percent in March compared with a year earlier, while neighborhoods of San Francisco and San Jose, California, have increased more than 25 percent.
Prices in affluent areas in Delaware and New York, such as the Hamptons, also surged more than 20 percent."
KCM's statistics are certainly true, but what they show isn't what KCM claimed. I agree that high-end housing sales were actually increasing with the new tax laws. What KCM failed to conclude was the reason WHY more luxury homes are on the market. Based on my experience as a listing broker, speaking with many luxury home owners, the people who live in high-priced homes have suddenly realized they can't afford to keep them without being able to deduct mortgage interest. I have clients running screaming to get out of homes that will suddenly cost them an extra $40,000, $50,000, $60,000 and more than they paid last year. Average prices are up because the owners of high-priced homes that were never on the market before are hanging out the "for sale" sign and driving up the averages.
So I'm sorry to be the bearer of bad news, but the loss of the mortgage interest tax deduction can only drive real estate down in the long run.
---