Thursday, March 3, 2016 / by Vanessa Saunders
Industrial design may turn out to be one of those real estate trends that ends up sticking around for years to come. There are several reasons why industrial design has gone mainstream. Here are four that signal that this real estate trend has the potential to go from trend to classic.
No. 1: Desire for more open interiors
Over the past decade or more, the spacious, wide-open floor plan has reigned supreme. The typical newly constructed home comes with vaulted ceilings, wide hallways, and seamless kitchens and living and dining rooms.
One reason why industrial design has become a hot new real estate trend is because of the desire for more open interiors. Today's buyers are looking to have the wide-open feel throughout their entire living space.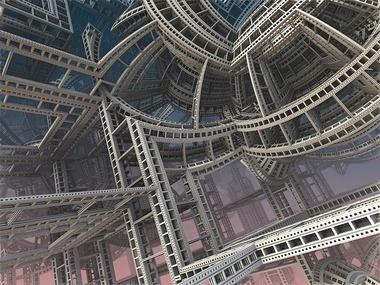 From the kitchen to the bedroom to the seamless backyard/living room layout, industrial design means fewer walls. Instead, creative use of furniture enables homeowners to create separate spaces in a home with few (or even no) walls.
No. 2: Millennials prefer mixed-use spaces
Millennials are much more conservation-conscious than previous generations. With the threat of climate change and land masses of plastic waste polluting the oceans, millennials prefer mixed-use living spaces.
This includes the many abandoned industrial buildings that are now providing a convenient and affordable option for young city dwellers. Industrial design lends itself perfectly to these types of urban housing developments that offer everything young residents need under one roof, including:


Fitness centers.


Laundry facilities.


Restaurants.


Swimming pools.


Dog runs.


No. 3: Industrial design looks stylish (when done correctly)
While the trend is to convert industrial spaces into living spaces, when done correctly industrial design looks stylish. Developers are incorporating large metal beams into the overall design or salvaging the metals to create new designs.
The use of different metals gives these interiors a futuristic feel. From designer concrete tiles to refurbished industrial-size windows, industrial design appeals to artsy types as well as young and hip millennials.
No. 4: Big cities are converting commercial spaces
Cities such as Los Angeles and New York are just some of the big metropolitan areas that have struck gold in converting their many dilapidated commercial spaces into usable living spaces. As the trend continues to grow, other big cities are following the trend as well.
Of course, the manner in which industrial sites are refurbished depends largely on the quality of the designer. When shopping for real estate with industrial design interiors, make sure that you are not just looking at an old rusted-out building fitted with furniture.
Industrial design is more than just turning a warehouse into a home. It's a new way of thinking and can be a worthwhile path for those who want something new and exciting — and long-lasting.