Wednesday, April 24, 2019 / by Susan O'Hara
Investors from around the world have the unique opportunity to invest in

Samui Waterworld
.

Invest in holiday resorts & get a guaranteed rental return on your real estate investment with the New Nordic Group. By Investing at Samui Waterworld, you have a strong collateral with a property that you own, registered at the land department, which will appreciate overtime during the time you receive your guaranteed monthly rental income.
What make an investment at Samui Waterworld unique is the simplicity and track records that the developer New Nordic has over the past 10 years, the strong and secure collateral, and integrated professional management services which make Samui Waterworld a turnkey property investment.
THE PERFECT ISLAND PARADISE, SECURE YOUR HOLIDAY HOME TODAY!

New Nordic Group has a perfect location at the center of the town of Lamai, which is the second largest town on the island. Lamai has everything any guest or permanent resident would need, with international restaurants, shops and bars – without the town losing its authenticity and "Thai charm". Here you can find some of the best restaurants in Thailand, easy style markets, a Thai boxing area and many stylish and unique bars as your closest neighbor.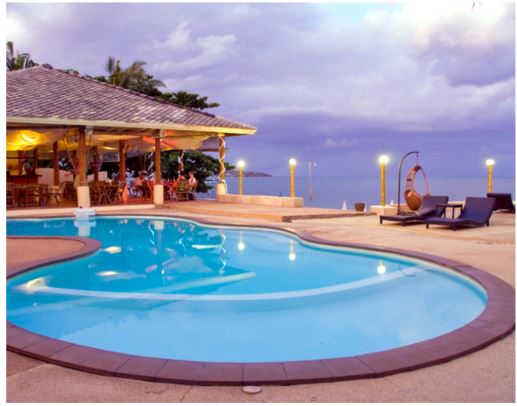 NEW NORDIC SAMUI BEACH HOTEL

While developing several projects and buildings in the center of Lamai, we also already have hotel located just outside the city center of Lamai. Here you can enjoy the hot sun both by the beach or on the sun deck by the pool. There is also a restaurant on site serving you everything you need.


NEW NORDIC KON-TIKI

Further along the stretch of Lamai Beach, you can find the ever so popular New Nordic Kon-Tiki Restaurant and Bar. Located straight on the beach, Kon-Tiki offers its customers a relaxed atmosphere unlike anywhere else. This is the perfect place to crab a quick bite for lunch or sit back and enjoy the sun for the entire day. This is also the only place in Lamai that offers exciting fire shows!

For a virtual tour and more details on this International Project click

here

.
______________________________________________________________________________________________________________________________________________________

To see this or other International properties contact:
Vanessa Saunders
MBA MIMC CIPS CIREC FIREC – NYS Licensed Principal Broker / CEO FIABCI | NAR | HGAR | MANAR | NYSAR | REBNY
Office: 845-848-2218 x101 | Direct: 845-306-5413 | Cell: 845-598-5083 |
vanessa@gpshousehunt.com
---
---